BALTIC 2 SOFT DUO - upholstered seat, draped cushion - base - 4-legged, powder coated steel, polypropylene feet - BLK5P1
Baltic 2 Soft Duo
chair 4-legged base
Colour of the base
Anthracite semi-matte RAL 7043
Delivery time&nbsp

9-10

weeks.
Product made to customer's order.
Seating Lifespace chairs Meeting chairs Home office Kitchen and dining chairs Products Home Office Hotel and restaurant Seating Seating Seating Kitchen chairs Baltic Baltic - EUR
---
Product details
Seat upholstered with a soft draped cushion;
Traditional 4-legged base made of metal or beechwood;
High-quality upholstery materials, some of which come from post-consumer recycling;
Recyclable materials;
Designed for offices, homes and public interiors, especially for dining spaces: kitchens, canteens, bistros, restaurants and cafés

Seat upholstered + draped cushion - cut foam, density of 40 kg/m3, upholstered;
Base BLK5P1: 4-legged, metal, powder coated, legs made of tube Ø18 mm, polypropylene feet;
Base BLK5P14: 4 wooden legs, Ø35 mm, beechwood coated with transparent varnish

Pre-assembled product. Product does not require assembly.

MFC: 6%
Steel: 46%
Plastic: 10%
Fabric: 6%
Cardboard: 15%
Polyurethane foam: 17%

*average values for a representative of the group.

Recyclable: 100%
Downcyclable: 0%

*average values for a representative of the group.

Environmental Product Declaration Type III ITB No. 353/2022
FSC® CU-COC 818245

Elements that do not need our standards are processed into re-granulate and reused for the production of polypropylene seats.
Upholstered Baltic Soft Duo and Classic chairs are made using seats created during the change of granulate colours in the injection moulding machine.
Basic, Remix and Classic versions are made without upholstery staples. Fewer elements mean it is easier to reassemble and recycle the chair.
The cushion in Baltic Remix and Classic is fixed mechanically, with no need to glue it. As the foam is not glued, it is easy to separate it from the polypropylene inlay. That simplifies the recycling process.
Sustainable production – we are not indifferent to the environmental impact of our furniture, therefore we provide the essential information on the life cycle of our products through the Environmental Product Declarations (EPD).

Materials: cardboard + foil

Recyclability: 100%
---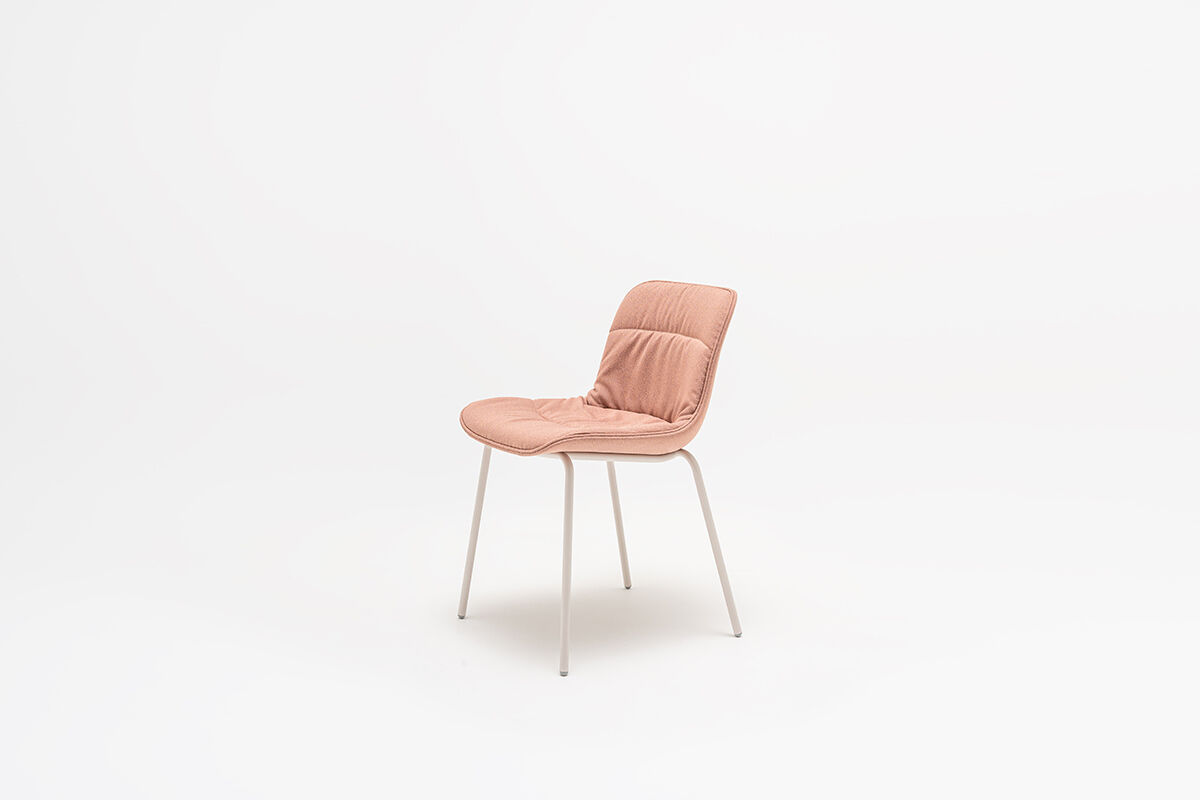 A new version of our Baltic Soft Duo. Krystian Kowalski has kept the unique draped cushion but deprived the shell seat of its armrests to design a comfortable and functional piece of furniture. Durable and easy to maintain, the chair will be a perfect fit for office, residential and public interiors – particularly restaurants and hotel lobbies. The draped cushion provides the comfort of use, while the four-legged base provides the stability. As a result, Baltic will be great for eating, working and resting. In the version with beechwood legs, it will also introduce a homely feel to the interior. The chair is designed to have as low a negative impact on the environment as possible, it is also constantly improved. While taking care of the user, Baltic takes care of the environment.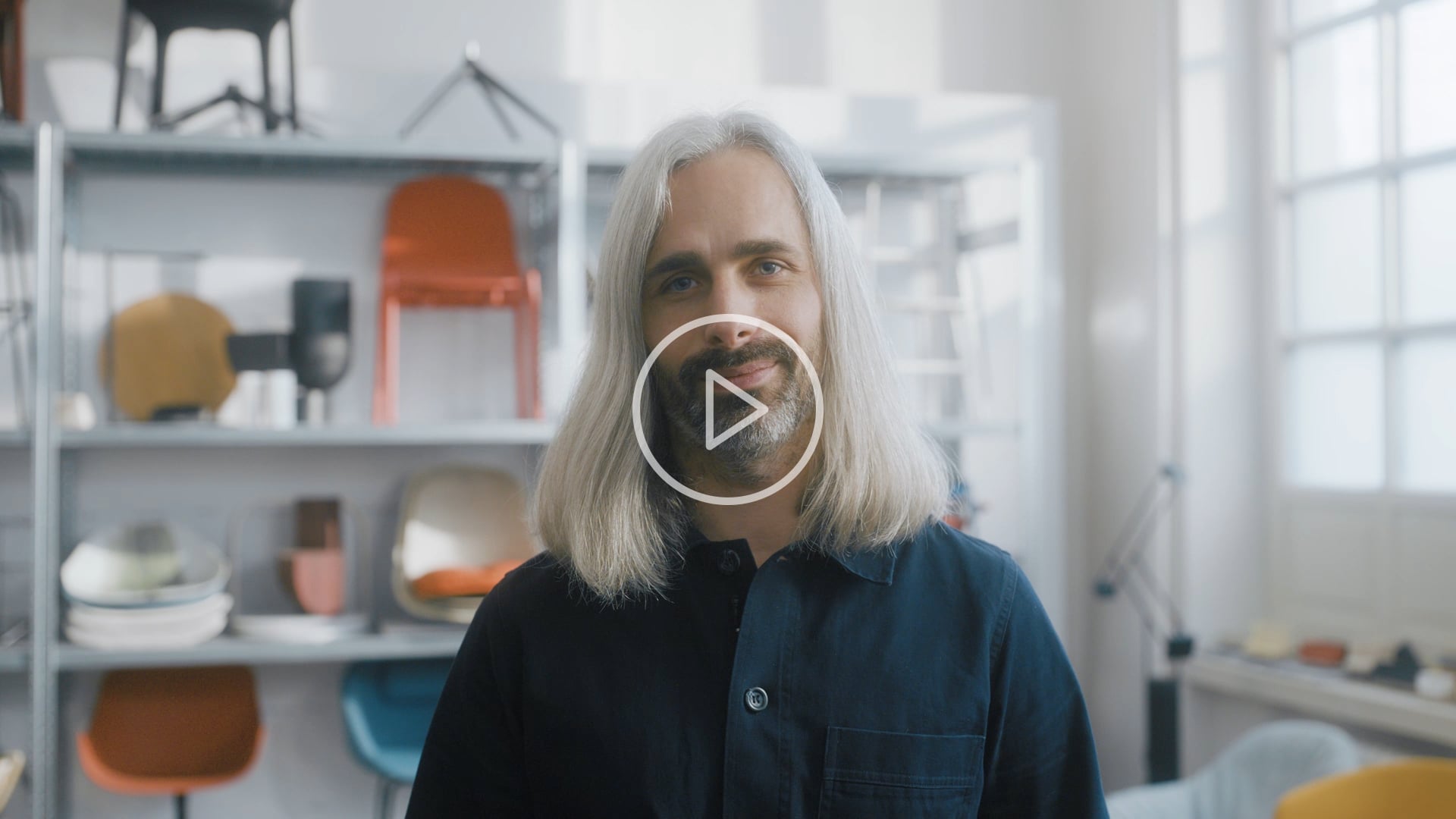 Krystian Kowalski
As a hands-on designer my work process combines a full-scale models and prototypes with technology research and advance cad modelling. This methodical approach is focused on revealing the essence of each design. I believe experiencing the product is the only way to develop valuable furniture. Fundamentally I look at design as an exercise in creating value.
Learn more
The Baltic collection
Shell chairs defining the new realm of comfort.
Meet the family