MITO - storage cabinet with a sliding door, front HPL - MIT18
Colour of the top
Amber oak
Colour of the front
Anthracite high gloss RAL 7043
Delivery time&nbsp

2-3

weeks.
Product made to customer's order.
Storage Executive cabinets Products Office Hotels & Restaurants Cabinets and pedestals Cabinets and pedestals Mito Mito EUR Cabinets
---
Product details
Compliant with standards: PN-EN 527-2:2017-02, PN-EN 14073-2:2006;
Available in a few heights and shelf configurations;
Optional drawer;
Possibility to add a media box;
Made of durable MFC;
Available in elegant matte or gloss finish;
Designed for executive offices and luxurious office spaces

Top - MFC 38 mm, ABS edge;
Side panels - MFC 38 mm, ABS edge;
Interior - MFC 18 mm;
Front – MIT5, MIT36, MIT6, MIT37: MFC 38 mm, ABS edge; MIT18, MIT33, MIT7, MIT34: sliding - MFC 18 mm, ABS edge;
Drawer - MFC 18 mm, ABS edge, patent lock - possible to change location;
Option with extra charge: media port S91E - 2x 230V, 2X RJ45; cable grommets - Ø80 mm;
Levelling - 5 mm range

MFC: 89%
HPL: 3%
Steel: 4%
Plastic: 1%
Cardboard: 3%

*average values for a representative of the group.

Recyclable: 10%
Downcyclable: 90%

*average values for a representative of the group.

Environmental Product Declaration Type III ITB No. 354/2022
FSC/PEFC

PN-EN 15371:2016-12. Furniture. Strength, durability and safety. Requirements for non-domestic tables.
PN-EN 12150-1+A1:2019-06 Glass in building. Thermally toughened soda-lime-silicate safety glass.

Sustainable production – we are not indifferent to the environmental impact of our furniture, therefore we provide the essential information on the life cycle of our products through the Environmental Product Declarations (EPD).

Materials: cardboard + foil / cardboard / cardboard + foil + wooden crate

Recyclability: 100%
---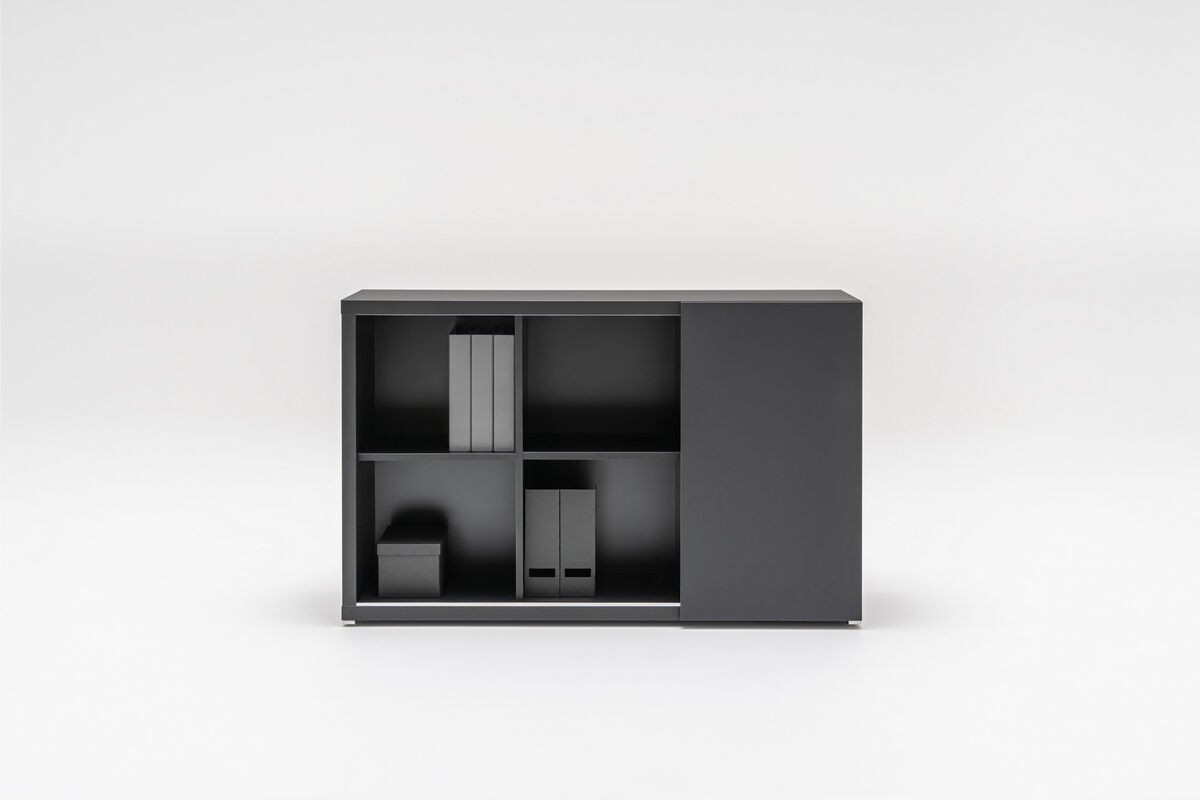 The managerial cabinet was designed in many configurations, a few of which are additions to the Mito desk. Their designer is Simone Bernocchi. The cabinet was created as a functional add-on to prestigious spaces. Its low form is an attention catching and ennobling element in the interior. Precisely made of high quality materials, the managerial cabinet will serve the user for a long time. Black HPL elements provide it with style, at the same time emphasizing the professionalism of the company. Timeless and elegant form conceals functionality, allowing the cabinet to satisfy even demanding users. It will be a practical, but luxurious addition to the executive office.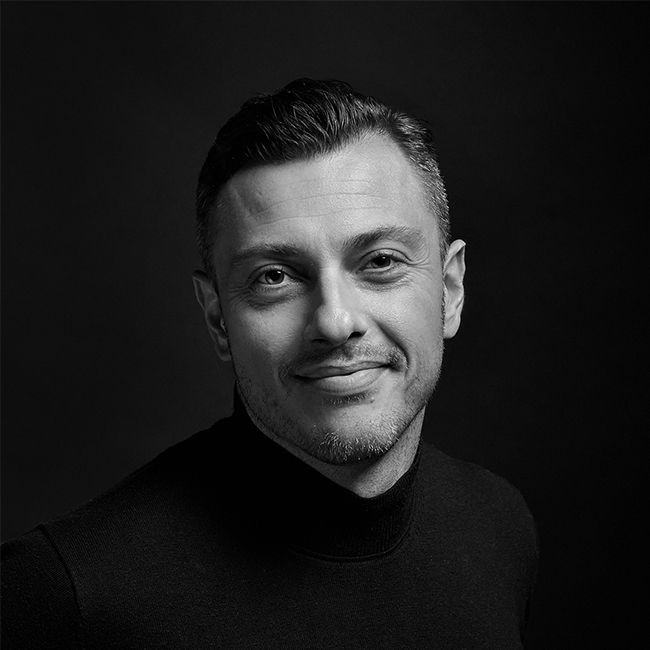 Simone Bernocchi
People spend more and more time at work. The colours of the office should motivate and affect employees positively.
Learn more