ACCESSORIES - rail for hanging ceiling screen - ZSZ200
Save configuration
We'll save your created configuration so that you can return to it, edit it or place the order.
The configuration has been sent to your email address
You can copy the below link to your configuration and share it with your friends
Rail for hanging Sonic panels
accessories
Rail for hanging Sonic panels
Delivery time&nbsp

2-3

weeks.
Product made to customer's order.
Wall and ceiling panels Products Acoustics Accessories
---
Product details
Compliant with standards: PN-EN ISO 354:2005;
Can hold 5 to 10 acoustic screens;
Possibilty to connect a few rails together;
Made of aluminum;
Mounted to the ceiling;
Steel fixing lines sold with acoustic screens;
Designed for office, training, educational, conference and auditorium spaces

Joining rail - aluminium, 2 units;
Fixing: raw plugs for concrete ceilings with ITB approval – A1 fire resistance.

Materials: cardboard

Recyclability: 100%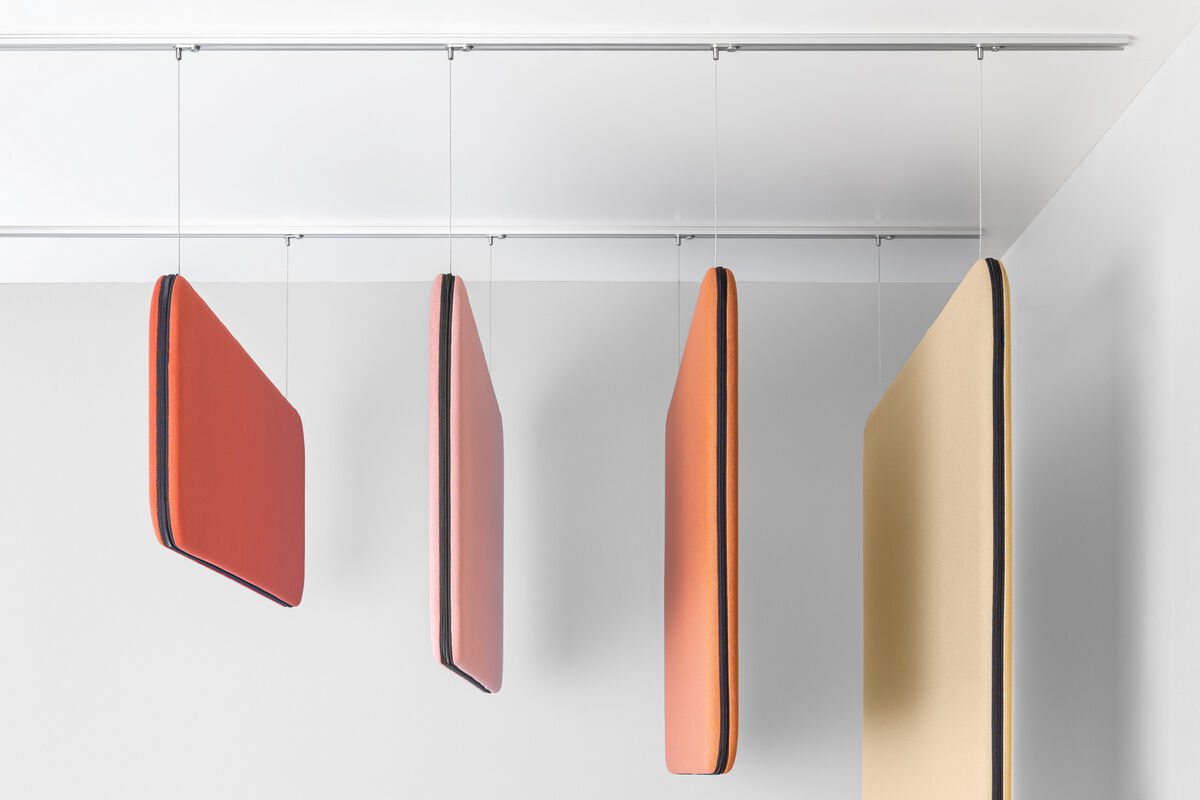 Rows of upholstered screens hanging from the ceiling are a practical acoustic solution for offices, educational interiors and auditoriums. Suspended, they do not restrict the usable space, but still improve the acoustic conditions of the space – and decorate it at the same time. They are fixed to the ceiling with aluminium rails. A single set creates a row of 5 to 10 screens, but combining a few rails is possible, thus lengthening the layout. Also, its width can be modified, by hanging the screens to the ceiling with the shorter or longer edge.