Hana
by Dymitr Malcew
Quiet zones in demanding, buzzing offices spaces- the Hana acoustic booths perform well even in the most dynamic spaces. Thanks to the compact construction and ergonomic form of a phone booth, Hana will work in an even small room. The Hana booth ensures space for phone conversations and creates ideal environment that improves concentration and guarantees privacy in noisy open space.
soundproof material inside and out
efficient ventilation system
automatic lighting
adjustable ventilation speed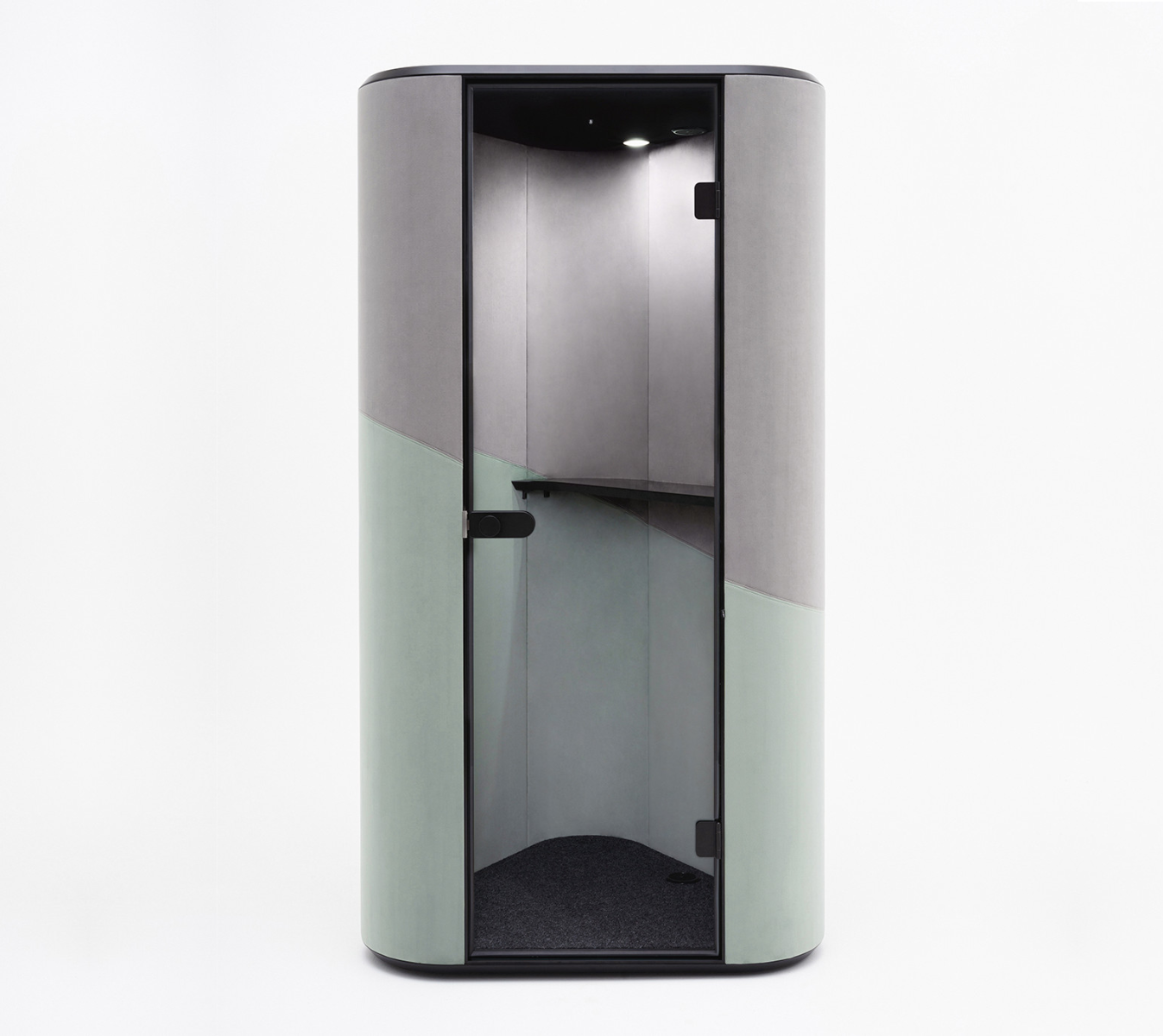 Configurator
Gallery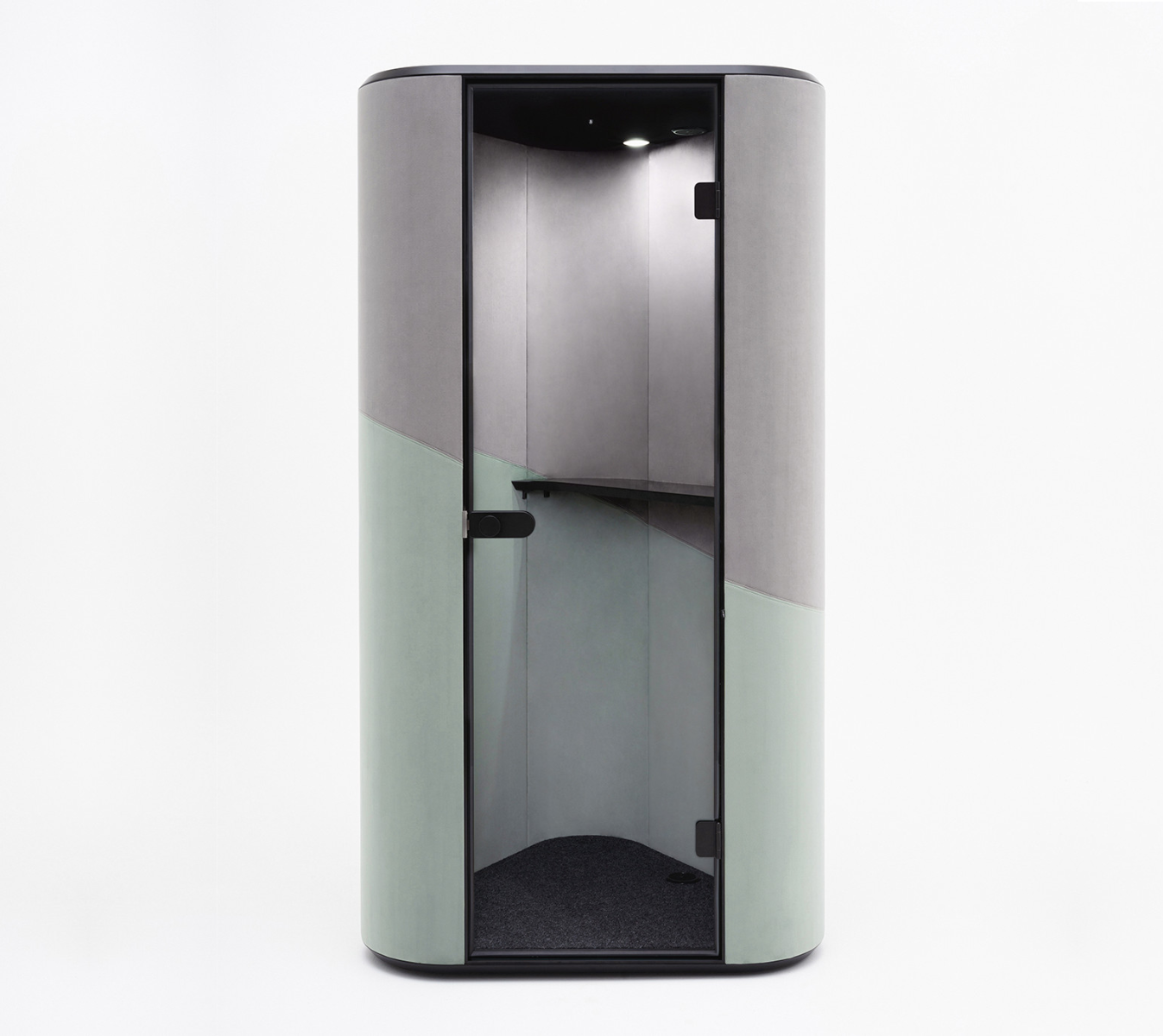 Exterior
1.

Door
– tempered glass, fitted with a gasket system that improve sound insulation
* outside - MDF 28 mm, upholstered, clour: LDS27 - black
* inside - chipboard 12 mm upholstered, colour: LDS27 - black, two-point lighting; exhaust fan activated by a motion detector; ventilation grate in the floor
* outside - MDF 28 mm, upholstered, clour: LDS27 - black
* inside - chipboard 18 mm, carpet, colour: graphite
Inside the acoustic pod
4.

Ceiling
– upholstered, two-point lighting, ventilation system
5.

Walls
– upholstered, filled with material absorbing sound
6.

Floor
– dark grey carpet, flexible and durable, dirt resistant
7.

Shelf
– perfect for a laptop or notes
Designer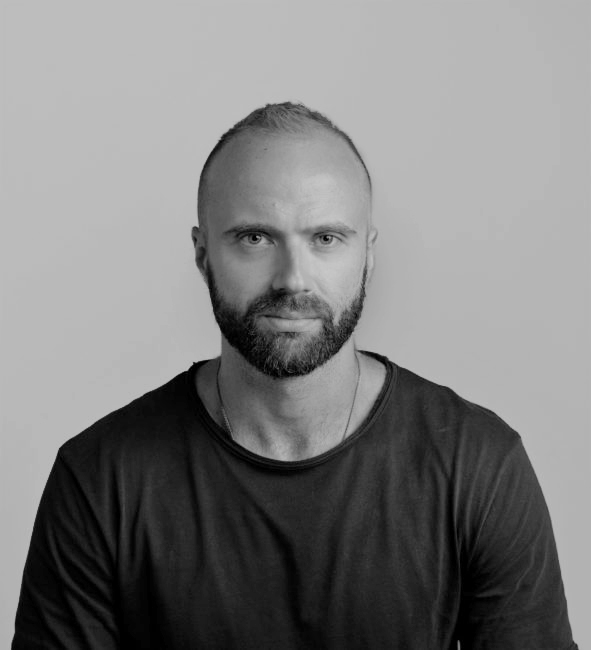 Dymitr Malcew
I'm inspired by things that happen on the periphery and at the intersection of disciplines, cultures and experiences. Regardless of the scale, form or style of the product, designing "experiences" is always the priority. Frame, material and detail is a form of communication with the user.