FRANK - upholstered seat; base - 4-star - powder coated steel, polypropylene feet; swivel seat - 360° - F04
Colour of the base
Beige semi-matte RAL 0608005
Delivery time&nbsp

3-4

weeks.
Product made to customer's order.
Seating Armchairs Lounge Products Home Office Hotels & Restaurants Seating Seating Seating Sofas and armchairs Sofas and armchairs Sofas and armchairs
---
Product details
Soft draped cushion;
Fully upholstered seat;
Non-flammable foam;
Stable metal base, powder-coated;
Optional footrest;
Designed for lounge zones, residential interiors and hospitality facilities

Seat - metal frame filled with foam, upholstered;
Cushion - plumage + polyurethane foam, upholstered;
Base F04: 4-star, metal, powder coated, swivel seat - 360°, legs finished with polypropylene feet

Pre-assembled product. Product does not require assembly.

MFC: 6%
Steel: 46%
Plastic: 10%
Fabric: 6%
Cardboard: 15%
Polyurethane foam: 17%

*average values for a representative of the group.

Recyclable: 100%
Downcyclable: 0%

*average values for a representative of the group.

Environmental Product Declaration Type III ITB No. 353/2022

Sustainable production – we are not indifferent to the environmental impact of our furniture, therefore we provide the essential information on the life cycle of our products through the Environmental Product Declarations (EPD).

Materials: cardboard + foil

Recyclability: 100%
---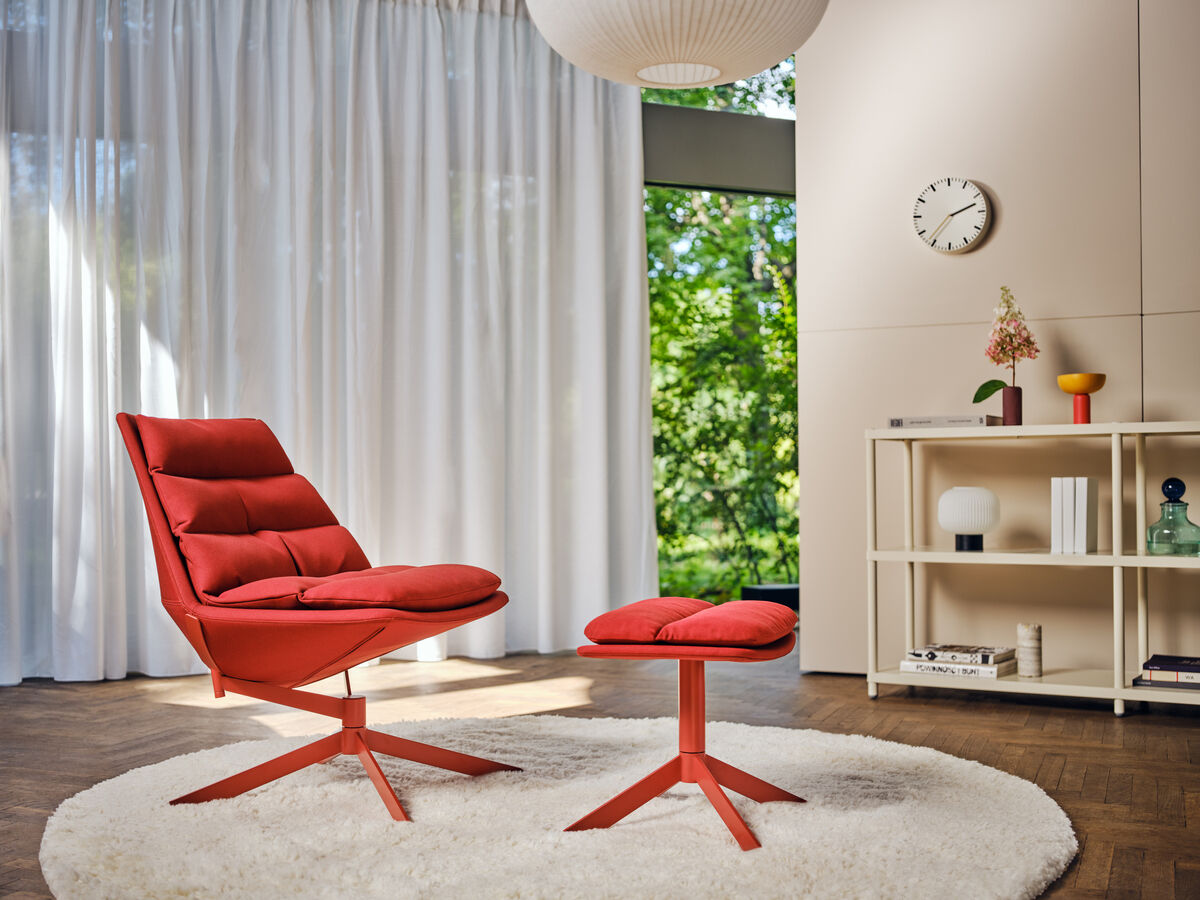 by Krystian Kowalski
Imagine the ultimate comfort full of soft shapes and cosy cushions. Fat Frank lounge chair is the representation of the concept where the well-being of the user and quality workmanship are of the greatest importance. The cushions extending from the deep seat all the way to the slightly reclined backrest allow to delve into the land of absolute tranquillity. The elegant form of the Frank chair is situated on either a classic four-leg or four-spoke swivel framework. Lounge areas, residential interiors, chill-out zones and hospitality facilities are the natural habitat of this exquisite piece of furniture. The chair is available in a variety of fabrics and colours, including natural leather, which enhances the sensation of comfort.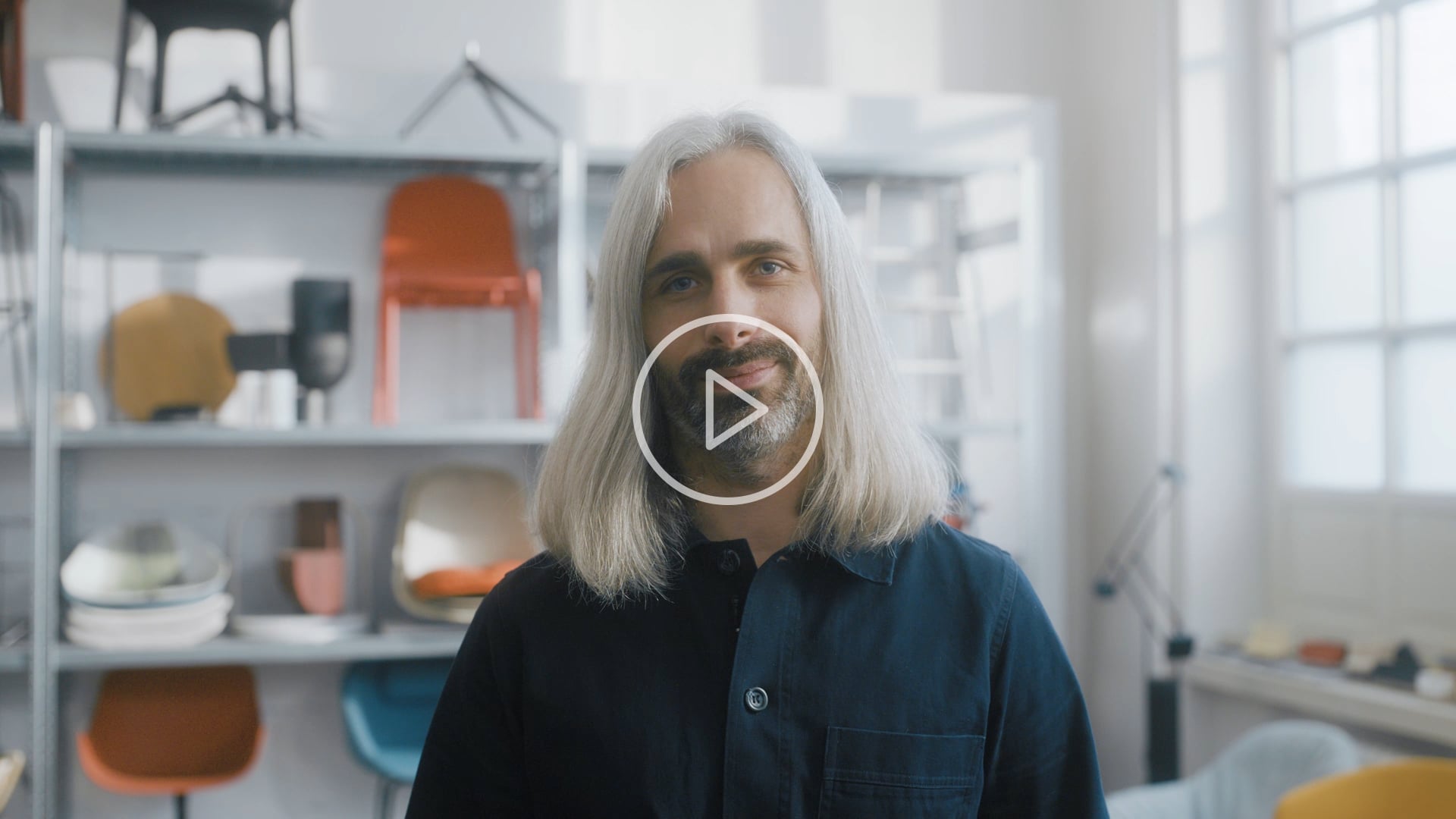 Krystian Kowalski
As a hands-on designer my work process combines a full-scale models and prototypes with technology research and advance cad modelling. This methodical approach is focused on revealing the essence of each design. I believe experiencing the product is the only way to develop valuable furniture. Fundamentally I look at design as an exercise in creating value.
Learn more