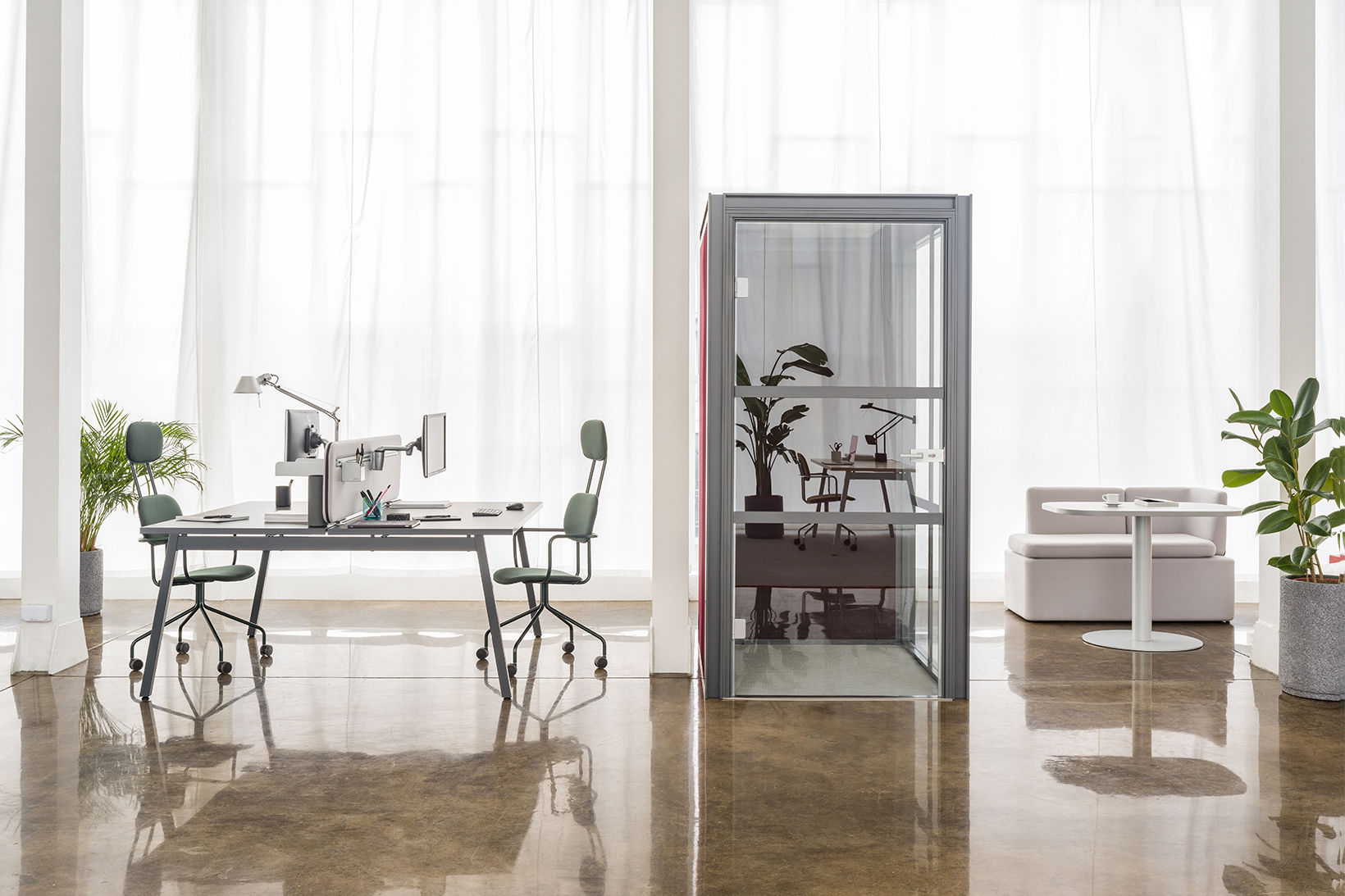 Hako
Inspired by industrial architecture and industrial style- the Hako acoustic pods support the acoustics of contemporary office spaces. In Japanese it means "a box" and refers to a traditional Japanese check that underlines the modular construction. Its successful design allowed MDD to eliminate the floor without losing the stability of the booth. It improves mobility, is wheelchair accessible and facilities cable management. Hako is characterised by a wide range of possibilities: an office phone booth or a modular construction that also becomes an architectural structure. Automatic lighting and silent fan boost the comfort of work. The acoustic pods ensure privacy of conversations and meetings; effectively create work zones without the need of putting up permanent walls.
wheelchair accessible
automatic lighting
efficient ventilation system
easy cable management
adjustable ventilation speed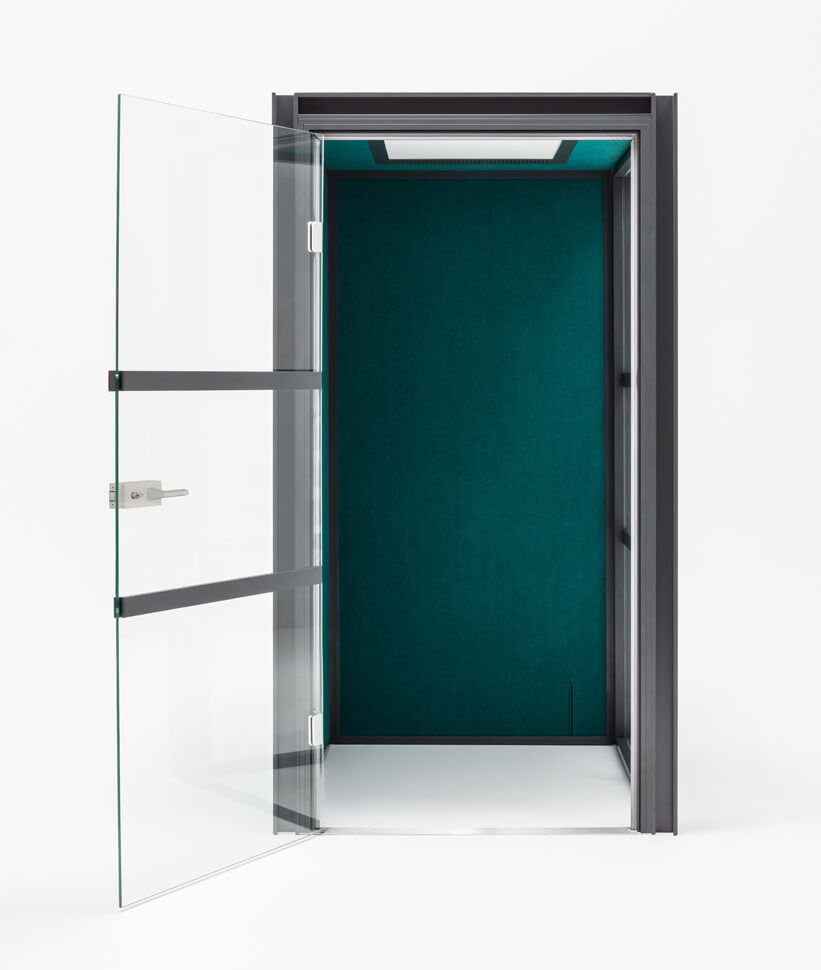 Configurator
See in arrangement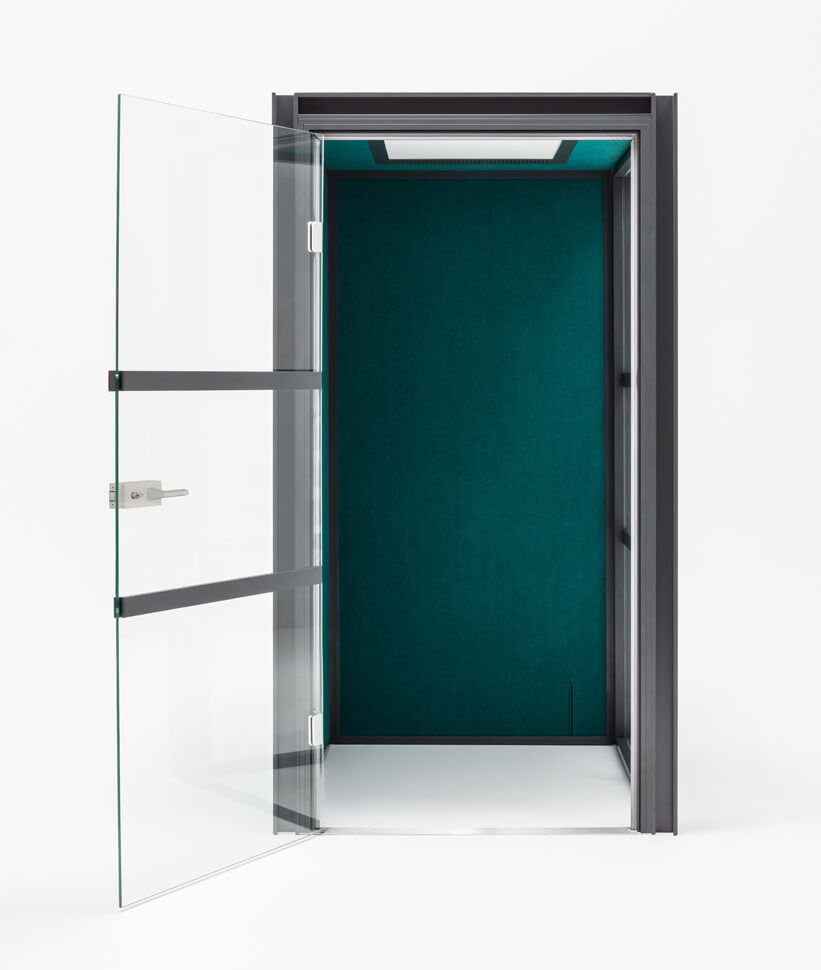 Door and walls– tempered glass, fitted with hinges and gasket system that improve sound insulation
Metal profiles – ensure easy cable management
Walls – upholstered, filled with material absorbing sound
No floor – uses the existing floor thanks to which fits into a room perfectly, increases mobility
Automatic lighting
Quiet ventilation system
Designer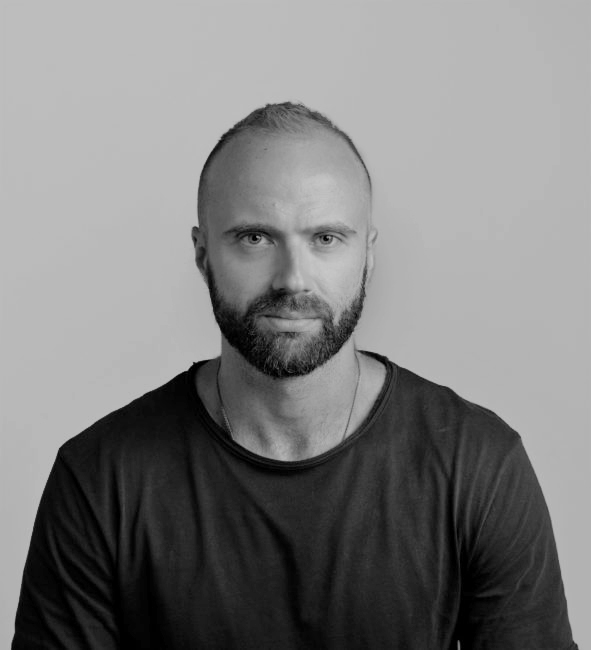 Dymitr Malcew
I'm inspired by things that happen on the periphery and at the intersection of disciplines, cultures and experiences. Regardless of the scale, form or style of the product, designing "experiences" is always the priority. Frame, material and detail is a form of communication with the user.