---
Product details
Compliant with standards: PN-EN 14073-2:2006;
Possibilty to arrange it as a free-standing cabinet, or on top of another one, as well as to hang it on the wall;
Sliding tambour front saves space;
Secured with a patent lock;
Designed for office and reception spaces, as well as social rooms and lounge zones

Top - MFC 28 mm, ABS edge;
Shelf - MFC 18 mm, protection against accidental falling-out, ABS edge;
Body - MFC 18 mm, ABS edge;
Base - MFC 18 mm, ABS edge;
Leveling feet 27 mm - range 5 mm;
Patent lock;
Front - tambour;
Option with extra charge: metal base - colour: M009 - aluminium semi-matt

Wood-based materials used in the production of Standard furniture are acquired from FSC-certified producers.
Sustainable production – we are not indifferent to the environmental impact of our furniture, therefore we provide the essential information on the life cycle of our products through the Environmental Product Declarations (EPD).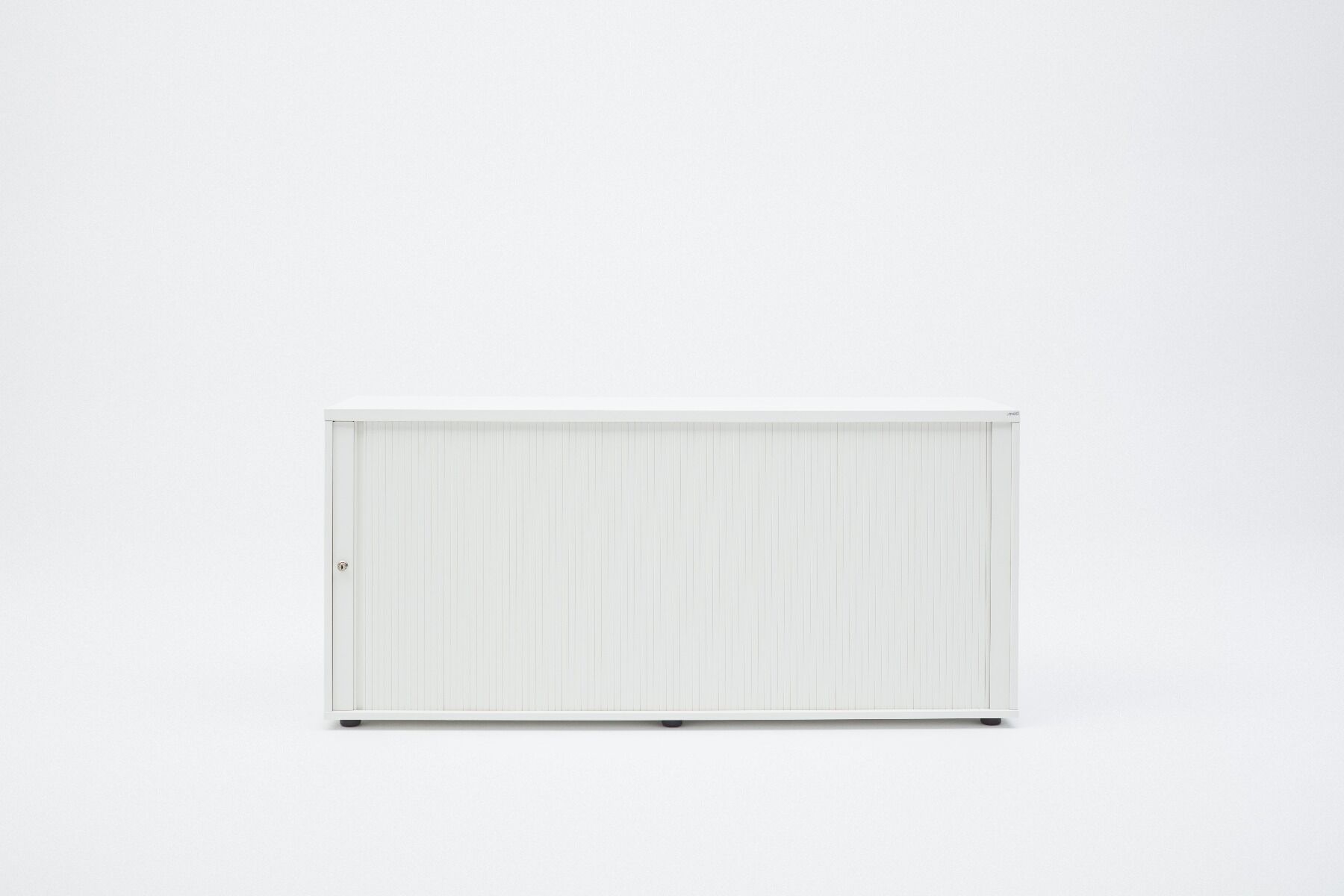 Tambour cabinets are a solution that allows for saving space. They grant quick access to the majority of its capacity as one wing hides several defined storage areas. The variety of configurations match many different arrangements, from modern interiors to smaller classic studies.
Also available with shelf clearance adapted to the Middle East standards.