NEW SCHOOL LOUNGE - footrest; upholstered seat - N3NL01F
New School Lounge
upholstered footrest
Colour of the frame
Beige semi-matte RAL 0608005
Delivery time&nbsp

9-10

weeks.
Product made to customer's order.
Seating Lifespace chairs Lounge Shop on sales Products Home Office Hotel and restaurant Seating Seating Seating Kitchen chairs Kitchen chairs New School EUR Footrests
---
Product details
Designed as an addition to the New School armchair;
Available in upholstery and plywood finish, easy to maintain;
Echoes the backrest of the armchair;
Designed for lounge zones and meeting spaces in offices, living rooms, cafés and hotel lobbies

Pre-assembled product. Product does not require assembly.

Steel: 53%
Fabric: 3%
Plastic: 2%
Cardboard: 8%
Plywood: 31%
MDF: 2%
Others: 2%

*average values for a representative of the group.

Recyclable: 93%
Downcyclable: 7%

*average values for a representative of the group.

Environmental Product Declaration Type III ITB No. 353/2022
FSC
Regulation No 1907/2006 (REACH)
OEKO-TEX Standard 100

Sustainable production – we not indifferent to the environmental impact of our furniture, therefore we provide the essential information on the life cycle of New School chairs and stools through the Environmental Product Declaration (EPD): Environmental Product Declaration Type III ITB No. 353/2022 SEATINGS.
Steel profiles are powder-coated to reduce the emission of Volatile Organic Compounds.
Plywood used in the production of New School chairs are acquired from FSC/PEFC-certified producers.

See more

Materials: cardboard + foil

Recyclability: 100%
---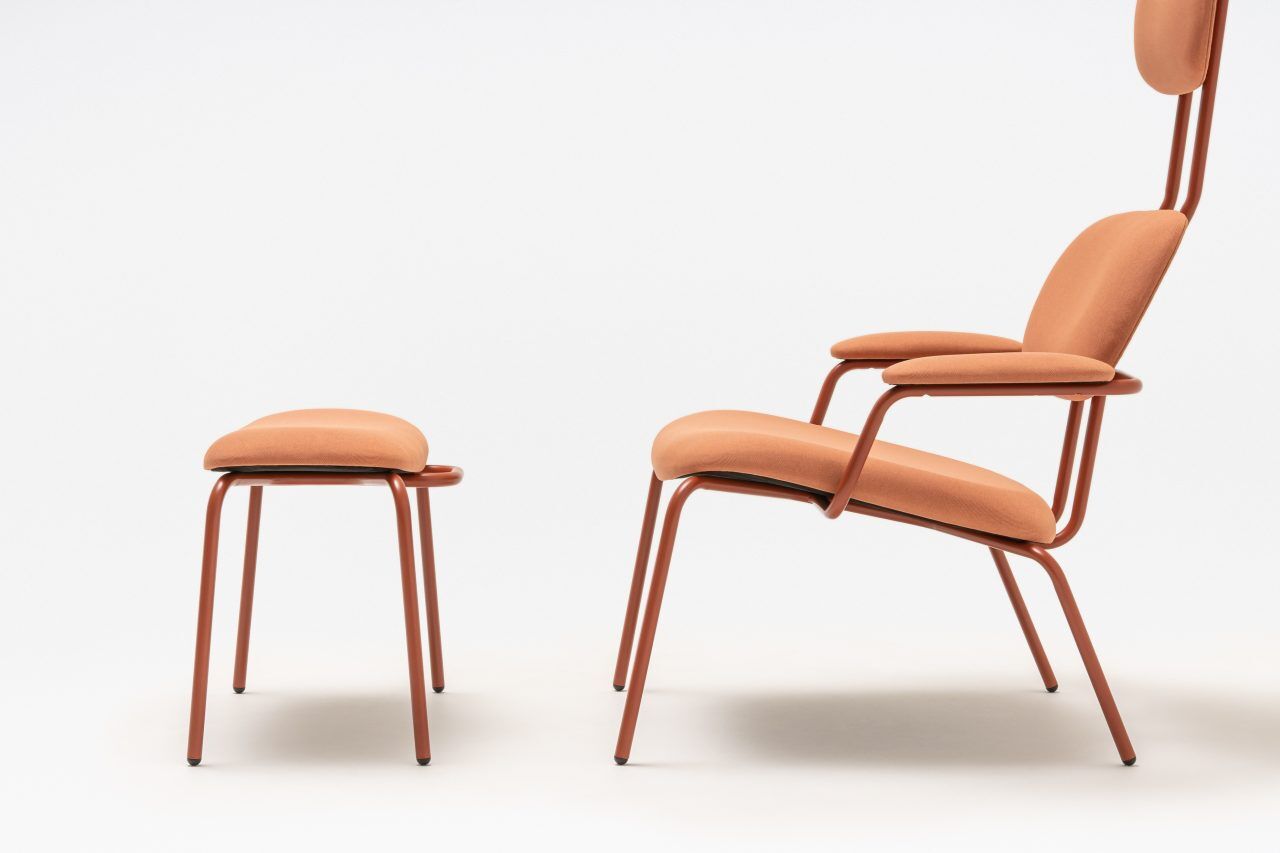 by Form Us With Love
The footrest was designed by the Form Us With Love studio as an addition to the armchairs in the New School collection. Its top part is an exact repetition of the backrests. The designers wanted to provide maximum comfort of use, and thus a greater User satisfaction. The New School footrest can be arranged together with a seat from the collection, or as a separate piece of furniture. The simple form, available in plywood or upholstery finish, complements the silhouettes of the chairs and armchairs in the family. Both versions will be a stylish finishing touch of the interior, perfect for office lounge zones, apartments and public spaces.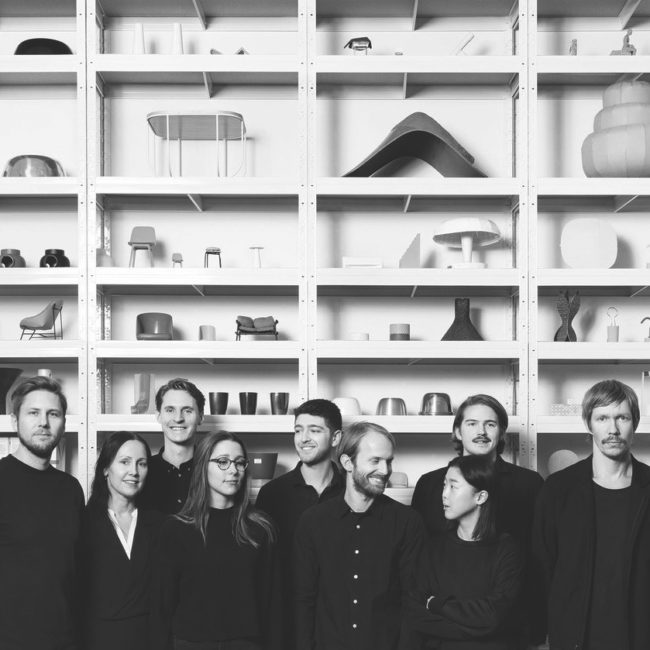 Form Us With Love
Good design is a hard question—it's in the eye of the beholder. But if you manage to put a material on the right spot, in both an interior or a product, you come quite for.
Learn more
New School collection
A series of furniture with configurable functions
Meet the family