---
Product details
Compliant with standards: PN-EN 15372:2010;
Available with round or square worktop;
A few worktop sizes to choose from;
Designed for meeting spaces, lounge zones, wating rooms and offices

Top - MFC 18 mm, black, ABS edges 2 mm; option with extra charge: worktop edge - colour: ash natural;
Metal element - powder coated;
Frame - metal frame , profile 40 × 40 mm, wooden leg - ash natural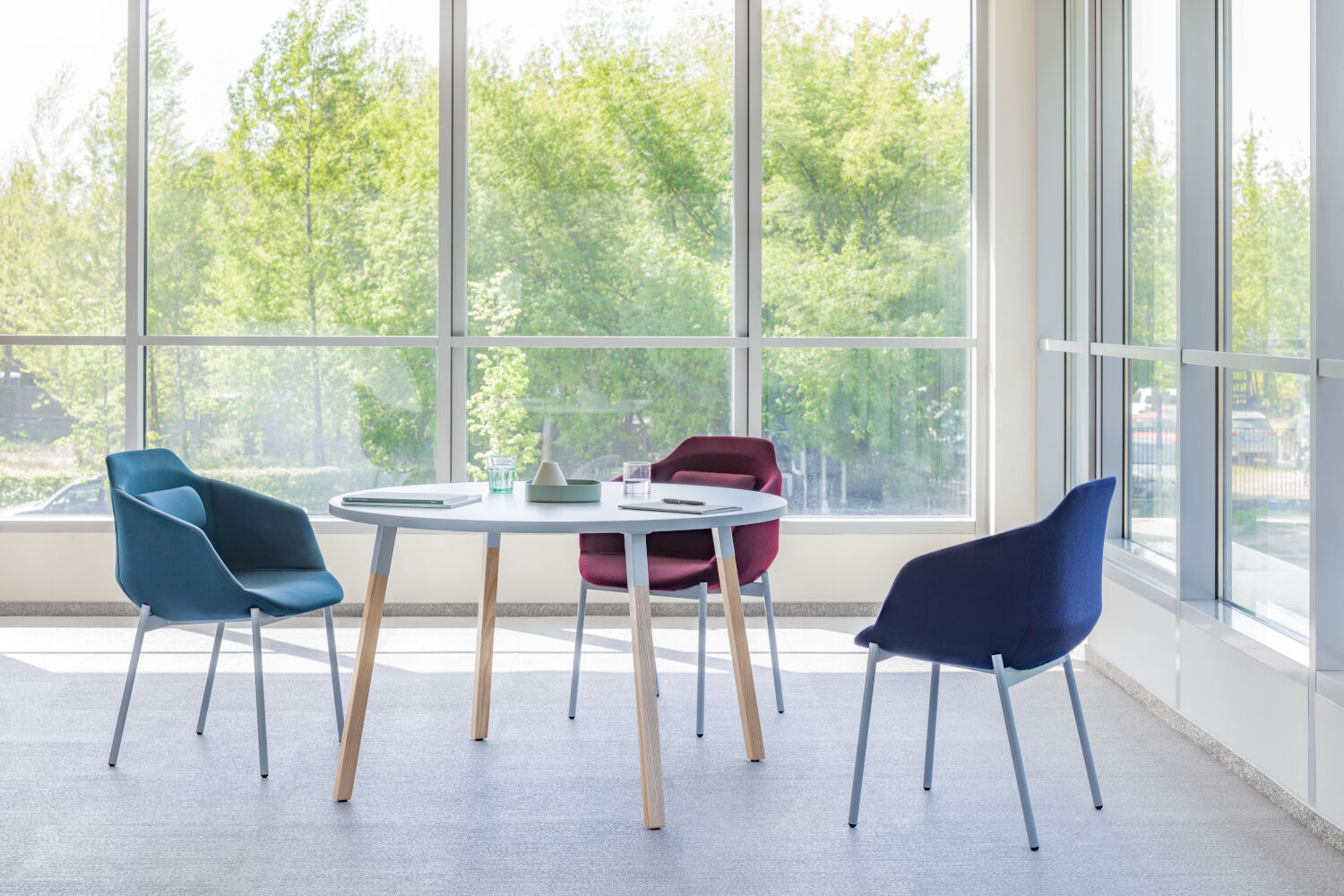 The table is ideal for furnishing relaxation zones, waiting rooms or offices.
Configurable elements allow putting them together in such a way that they blend in perfectly with the arrangement of the existing office. The worktop is available in two shapes: square and round. Additionally, the round table can be equipped with either three or four ash legs fixed with a metal frame to the worktop. Subdued colours give it a minimalist and timeless look.
The offer is addressed to users who want to create inspirational and practical office interiors.