---
Product details
Compliant with standards: PN-EN 15372:2010;
Available with square and round worktop;
Worktop height: 740 mm;
Various sizes of the worktop available;
Designed for meeting zones and canteens, bars, restaurants and home kitchens

Worktop - MFC 28 mm, ABS edge;
Leg - powder coated steel, profile 60x30 mm;
Leveling - 5 mm range

MFC: 57%
Steel: 34%
Plastic: 4%
Cardboard: 5%

*average values for a representative of the group.

Recyclable: 92%
Downcyclable: 8%

*average values for a representative of the group.

Environmental Product Declaration Type III
FSC/PEFC

Testing of formaldehyde emission by the chamber method according to EN 717- 1:2006 standard
Test of volatile organic compounds (VOC) emission by the chamber method according to PN-EN ISO 16000-9
PN-EN 15371:2016-12. Furniture. Strength, durability and safety. Requirements for non-domestic tables

VOC Testing – we make sure that our furniture is safe for both the environment and the users. Ogi desks are tested for the presence of Volatile Organic Compounds using the chamber method in accordance with PN-EN ISO 16000-9.
Formaldehyde Testing – to meet the highest standards, we are constantly improving our production methods and the raw materials used. The levels of formaldehyde emission in our desks are now significantly below the requirements in accordance with the PN-EN 717-1:2006.
Safety, strength and durability – we believe in creating durable and timeless furniture. All desks in the Ogi family comply with the PN-EN 527-2+A1:2019-08.
Sustainable production – we are not indifferent to the environmental impact of our furniture, therefore we provide the essential information on the life cycle of Ogi desks through the Environmental Product Declaration (EPD).
Sustainable production – we are not indifferent to the environmental impact of our furniture, therefore we provide the essential information on the life cycle of our products through the Environmental Product Declarations (EPD).

See more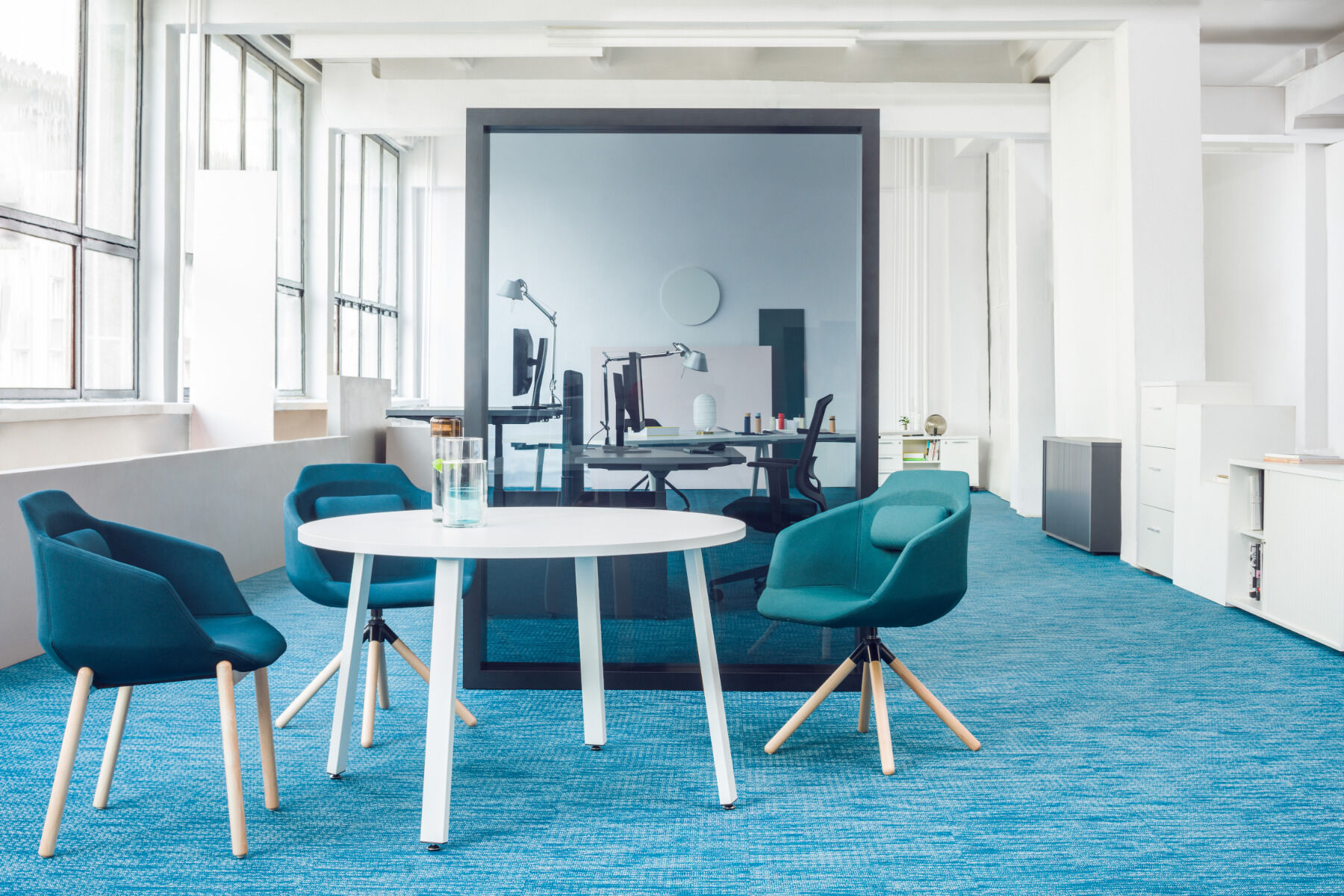 The tables together with OGI desks allow for creating perfect arrangements for offices or waiting rooms.
Various frames, including those with three and four legs, can help to create numerous interesting layouts. The offer also includes tables with a round and square top. A simple and classic worktop combined with metal legs gives the tables a universal look.
The offer is directed to users looking for simple solutions but with a unique design.