ULTRA - upholstered seat; base - 4-legged - powder coated steel, polypropylene feet - UFP16
Ultra
chair 4-legged base
Colour of the seat
Medley
Delivery time&nbsp

3-4

weeks.
Product made to customer's order.
Seating Lifespace chairs Meeting chairs Shop best sellers Home office Products Home Office Hotels & Restaurants Seating Seating Home Office Home Office Seating
---
Product details
Seat made of non-flammable foam;
Available bases: 4 legs, metal skids, 4-star with castors;
Upholstered cushion fixed to the backrest;
High-quality upholstery materials, some of which come from post-consumer recycling;
Finalist of the Dobry Wzór 2017 competition;
Designed for meeting and lounge zones, conference rooms, offices and homes

Seat - plastic frame filled with foam, density of 55 kg/m3, upholstered;
Base UFP18K - 4-star, powder-coated metal, fixed seat, legs made of Ø22 mm tubes, wall thickness 2 mm, CNC-bent, castors for soft or hard (option with extra charge) floors;
Base UFP16 – 4-legged, powder-coated metal, legs made of Ø18 mm tubes, wall thickness 2 mm, CNC-bent legs finished with polypropylene feet;
Base UFP5 - skids, powder-coated metal, Ø12 mm wired legs, CNC–bent, polypropylene feet;
Max. load 120 kg

Pre-assembled product. Product does not require assembly.

MFC: 6%
Steel: 46%
Plastic: 10%
Fabric: 6%
Cardboard: 15%
Polyurethane foam: 17%

*average values for a representative of the group.

Recyclable: 100%
Downcyclable: 0%

*average values for a representative of the group.

Environmental Product Declaration Type III ITB No. 353/2022
FSC® CU-COC 818245

Wood used in the production of Ultra chairs are acquired from FSC-certified producers.
Metal bases are powder-coated to reduce the emission of Volatile Organic Compounds.
Some of the available upholstery fabrics are made from post-consumer recycling.
Sustainable production – we are not indifferent to the environmental impact of our furniture, therefore we provide the essential information on the lifecycle of Ultra chairs via the Environmental Product Declaration.

See more

Materials: cardboard + foil

Recyclability: 100%
---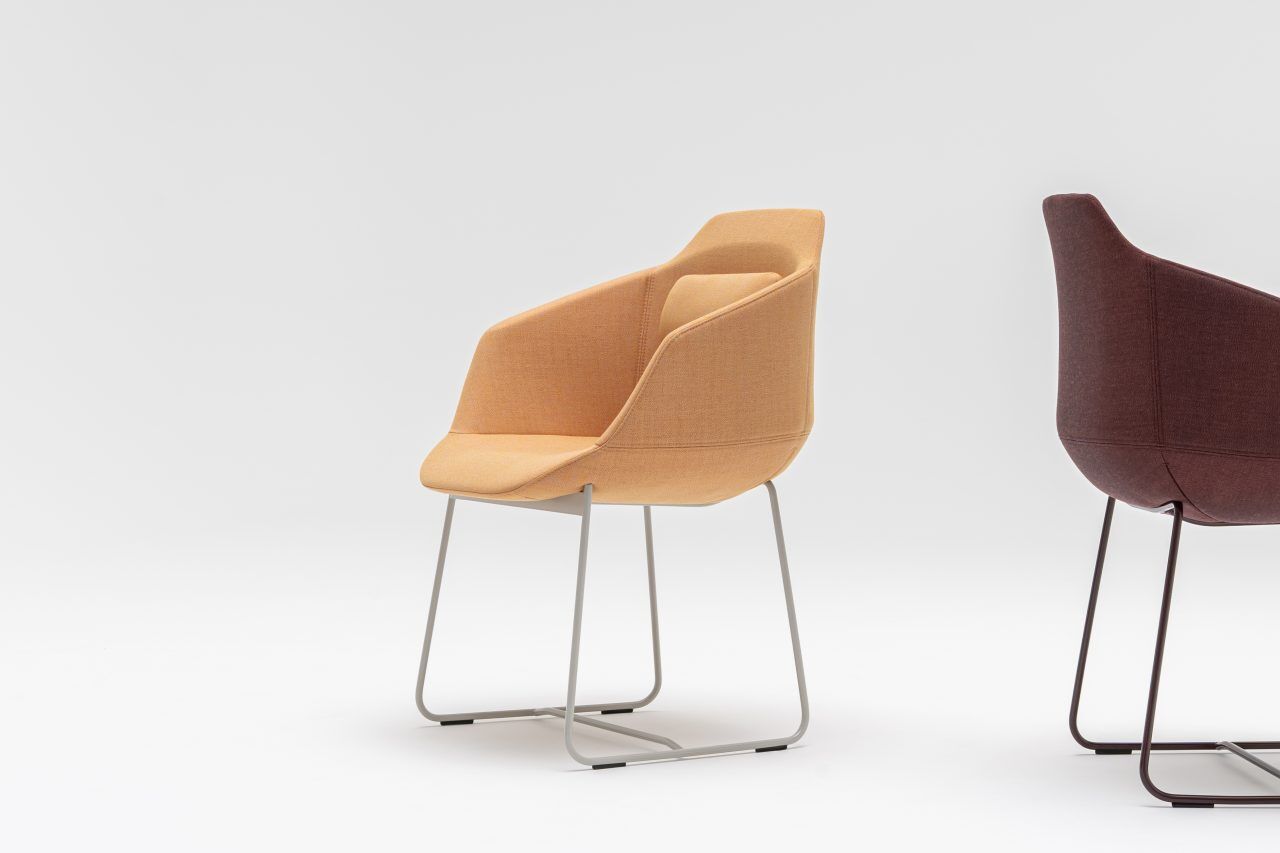 by Krystian Kowalski
Sophisticated line and a comfortable profiled seat - the ergonomic Ultra chair was designed by Krystian Kowalski with the comfort of the user in mind. The most characteristic feature of the product is a cushion fixed to the backrest, which improves posture and draws our attention. Elegant, yet functional, the Ultra chair will work as a conference or office chair, but it can also become a perfect lounge armchair. A wide range of available bases and a variety of colours will allow matching the chair to our needs and to the character of an interior and its arrangement.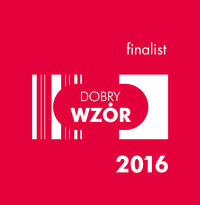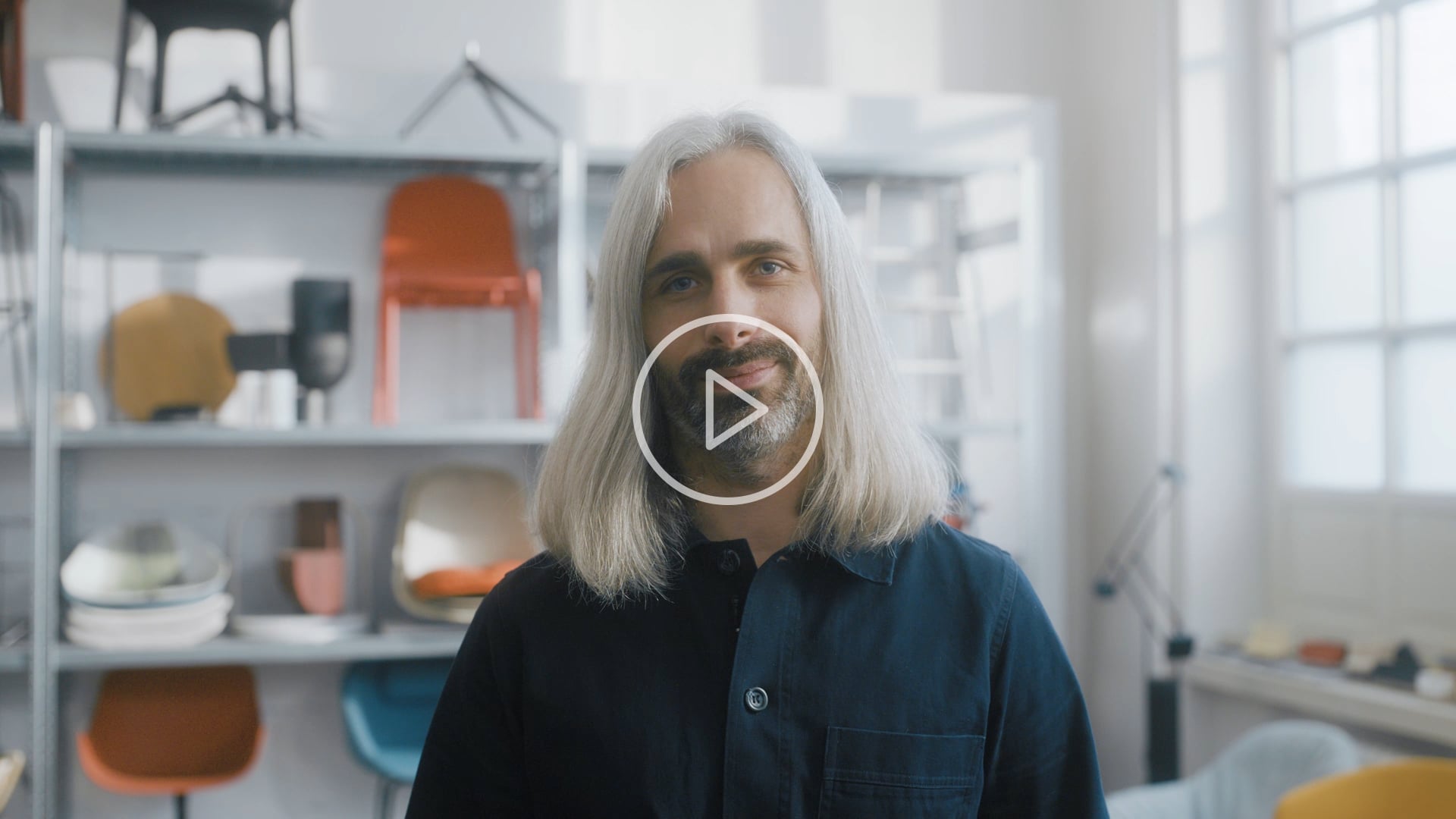 Krystian Kowalski
As a hands-on designer my work process combines a full-scale models and prototypes with technology research and advance cad modelling. This methodical approach is focused on revealing the essence of each design. I believe experiencing the product is the only way to develop valuable furniture. Fundamentally I look at design as an exercise in creating value.
Learn more