PARALEL - low back, upholstered; base - 4-star - aluminum, powder coated, polypropylene feet; swivel seat - 360° - PR1P21
Paralel
lounge armchair swivel base
Colour of the base
Black semi-matte RAL 9005
Colour of the seat
Medley
Delivery time&nbsp

2-3

weeks.
Product made to customer's order.
Seating Lifespace chairs Armchairs Lounge Meeting chairs Products Home Office Hotels & Restaurants Seating Seating Seating Sofas and armchairs Sofas and armchairs Sofas and armchairs New products
---
Product details
Two backrest heights available;
Metal corss-base;
Optional armrests;
Minimalistic form;
Comfortable and professional;
Designed for lounge zones, conference spaces, meeting rooms and offices

Backrest - moulded foam, density of 75 kg/m³, upholstered;
Seat - moulded foam, density of 98 kg/m³, upholstered;
Armrests (option with extra charge) – wood, natural beech, colour: black;
Base - 4-star, aluminium, Ø=730 mm, h=360 mm, powder-coated, swivel seat - 360°, tilt mechanism (option with extra charge)

MFC: 6%
Steel: 46%
Plastic: 10%
Fabric: 6%
Cardboard: 15%
Polyurethane foam: 17%

*average values for a representative of the group.

Recyclable: 100%
Downcyclable: 0%

*average values for a representative of the group.

Environmental Product Declaration Type III ITB No. 353/2022

Sustainable production – we are not indifferent to the environmental impact of our furniture, therefore we provide the essential information on the lifecycle of Paralel seating via the Environmental Product Declaration (EPD).
Aluminium bases are powder-coated to reduce the emission of Volatile Organic Compounds.
Aluminum used in the production of the Paralel base is easily recyclable.
Some of the available upholstery fabrics are made from recycled materials.

See more

Materials: cardboard + foil

Recyclability: 100%
---
With Parallel, Yonoh Studio wanted to create a whole new collection of versatile and organic seating that wraps comfortably around the user's body. This simple, yet difficult to achieve concept, is accomplished thanks to the perfect balance of form and function. The most interesting feature of Paralel armchairs is the way the backrest unfolds around the user, thus creating a more intimate and natural space around them. The organic lines of the seat contrast the industrial cross-base. Optional armrests and tilt mechanism increase the comfort of use, which makes Paralel a functional lounge chair. It will be great during a break from work, but also during a meeting or a presentation.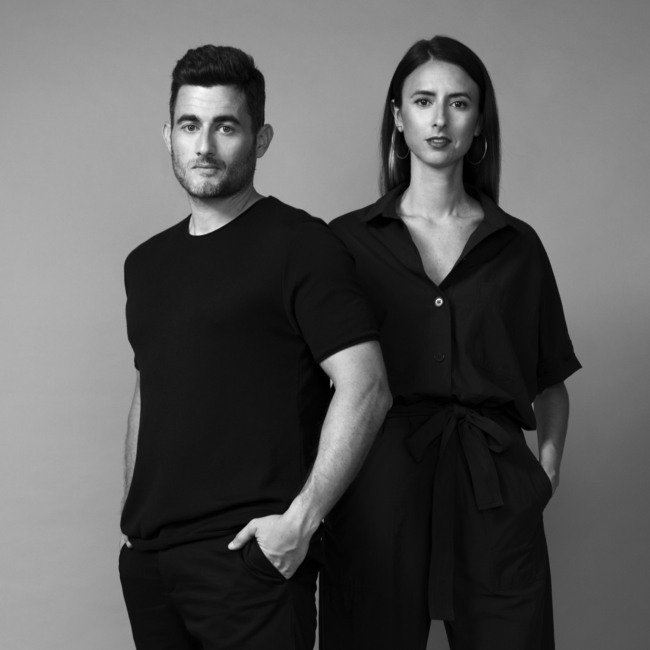 Yonoh Studio
Moved by sensations and intuition, Yonoh stays aways from trends in order to stay true to its own voice: the one that keeps creative independence and honesty as its core values.
Learn more