---
Product details
Compliant with standards: PN-EN 527-2:2017-02, PN-EN 14073-2:2006;
Two heights to choose from: 1565 mm & 1944 mm;
Combines a closed cabinet and open shelves;
Available materials: oak veneer, Fenix HPL, melamine;
Focused on saving space;
Practical companion of everyday work, functional and professional;
Designed for modern office spaces, executive offices and conference rooms

Top - Viga: 20 mm thick, HPL - Fenix, Viga M: MFC 18 mm, ABS edge;
Base - Viga: 19 mm thick, veneer, Viga M: MFC 18 mm, ABS edge;
Body outside - Viga: 14 mm thick, HPL - Fenix, Viga M: MFC 12 mm;
Front - Viga: Push-to-Open, 19 mm thick, veneer, Viga M: Push-to-Open, MFC 18 mm, ABS edge;
Shelf - Viga: 19 mm thick, protection against accidental falling-out, veneer, Viga M: MFC 18 mm, protection against accidental falling-out, ABS edge

Aluminiowe belki i brak PVC zwiększają możliwości recyklingu mebli z kolekcji Viga.
Dzięki wykończeniu naturalnym fornirem o grubości ponad 1 mm, blaty można łatwo przeszlifować i odnowić.
Zrównoważona produkcja – wpływ naszych mebli na środowisko nie jest nam obojętny, dlatego dostarczamy niezbędne informacje na temat cyklu życia naszych produktów poprzez Deklaracje Środowiskowe Produktu (EPD).

Zobacz więcej
---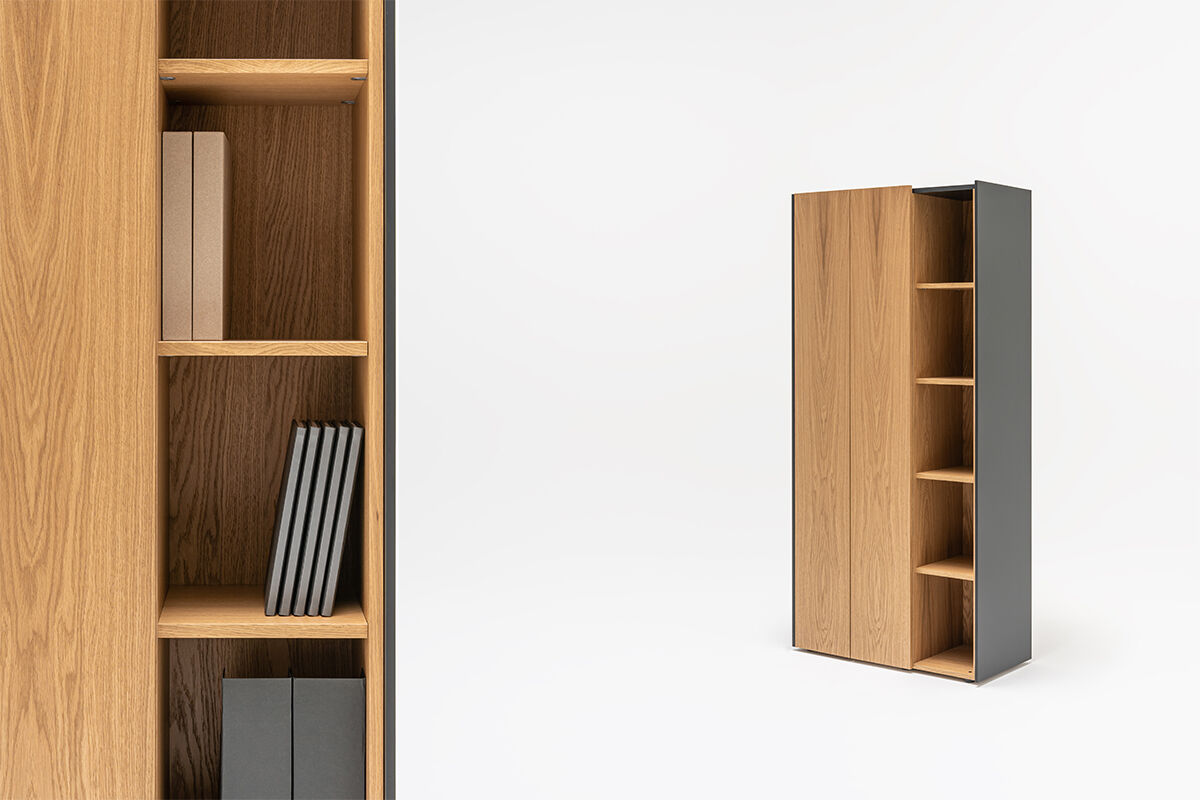 The storing capabilities of the Viga collection can be increased by a wardrobe with a bookshelf. Thanks to combining a closed section equipped with a clothes hanger together with open shelving, this piece of furniture offers various storage options. This results in enhanced functionality of the interior, easier tidying up and also in space-saving. Like all elements of threw Viga collection, the wardrobe is available in oak veneer, Fenix HPL and melamine. All those versions are minimal and high quality – perfect for offices whose arrangement should enhance the professionalism of the company and the elegance of the space. Viga wardrobes are available in two heights, in both minimal enough not to dominate the interior, but to emphasise it.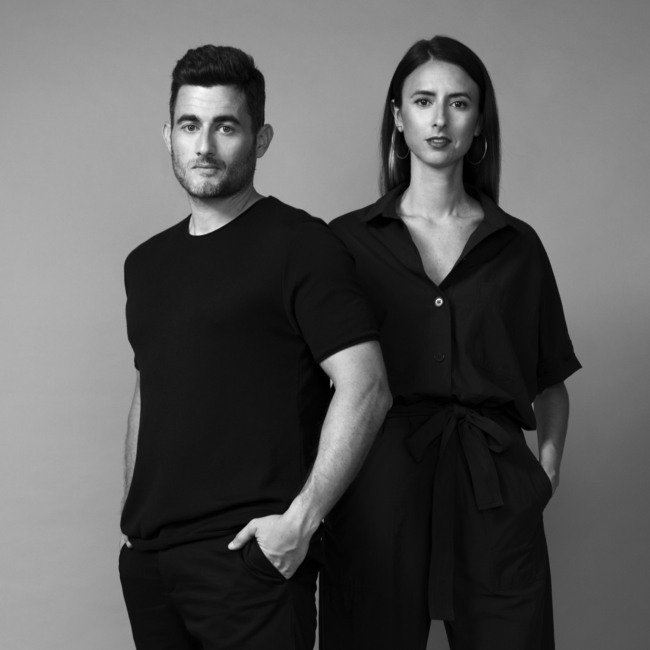 Yonoh Studio
Moved by sensations and intuition, Yonoh stays aways from trends in order to stay true to its own voice: the one that keeps creative independence and honesty as its core values.
Learn more
Viga Collection
Let Viga support the weight of the future workspace.
Meet the family