VIGA M - mobile pedestal without handles, roll runners + soft closing - V13KM
Colour of the front
Black
Delivery time&nbsp

2-3

weeks.
Product made to customer's order.
Storage Pedestals Products Office Hotels & Restaurants Cabinets and pedestals Cabinets and pedestals Viga Viga EUR
---
Product details
Compliant with standards: PN-EN 527-2:2017-02, PN-EN 14073-2:2006;
Several oak finishes to choose from;
Optional black Fenix anti-fingerprint laminate;
Space-saving oriented;
Drawers, pencil cases and open-storage options;
The perfect companion for the daily office work;
Functional and professional;

Top - Viga: 19 + 14 mm thick, veneer/HPL, Viga M: MFC 18 mm, ABS edge;
Base - Viga: 19 mm thick, veneer, Viga M: MFC 18 mm, ABS edge;
Body outside - Viga: 14 mm thick, HPL - Fenix, VIga M: MFC 12 mm;
Body inside - Viga: 19 mm thick, veneer, Viga M: MFC 18 mm;
Front - Viga: 13 mm thick, veneer, Viga M: MFC 12 mm;
Shelf - Viga: 19 mm thick, protection against accidental falling-out, veneer, Viga M: MFC 18 mm, protection against accidental falling-out, ABS edge;
MFC drawer - ball runners, 100% extraction; soft-closing;
Worktop edges attached using laser technology or PUR glue;

Pre-assembled product. Product does not require assembly.

Aluminum beams and no PCV used increase the recyclability of the Viga furniture.
Thanks to over 1 mm thick natural veneer finish, Viga's worktops can be easily sanded down and renovated.
Sustainable production – we are not indifferent to the environmental impact of our furniture, therefore we provide the essential information on the life cycle of our products through the Environmental Product Declarations (EPD).

See more

Materials: cardboard

Recyclability: 100%
---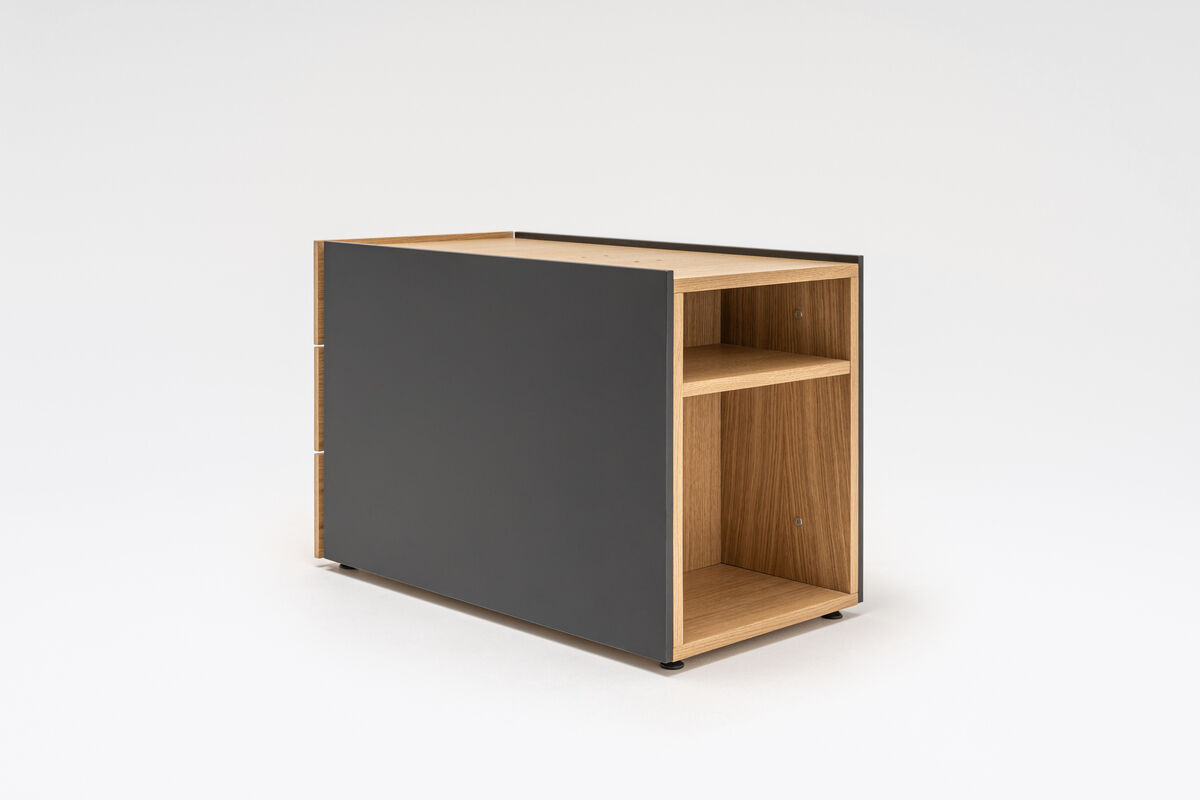 Basic element of the Viga family, the pedestals allow to store at hand's reach many daily-use elements, keeping them always available while avoiding a cluttered desk.
Built in extruded aluminium and wood, offering an outstanding combination of craftmanship and modernity, the pedestals come in several shapes and sizes: with individual drawers, with drawers and a pencil case or with open fronts for better access.
Wisely combining different shades of oak with the always elegant anti-fingerprint Fenix laminate, the pedestals will fit in any interior, disregarding the dominant style.
Keeping comfort in mind, this series of pedestals is the perfect addition to the modern, comfortable office.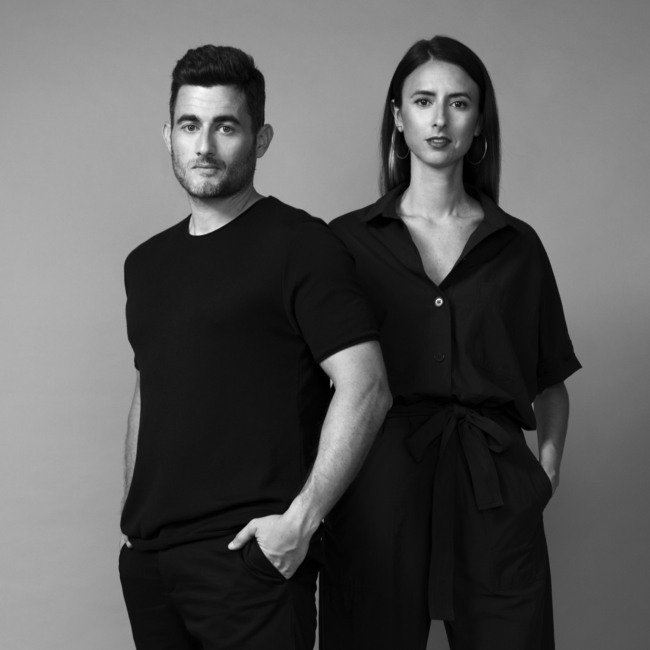 Yonoh Studio
Moved by sensations and intuition, Yonoh stays aways from trends in order to stay true to its own voice: the one that keeps creative independence and honesty as its core values.
Learn more
Viga Collection
Let Viga support the weight of the future workspace.
Meet the family