---
Product details
Compliant with standards: PN-EN 527-2:2017-02, PN-EN 14073-2:2006;
Several oak finishes to choose from;
Optional black Fenix anti-fingerprint laminate;
Different Mediaboxes to fulfil every user's need;
Complementary side cabinet available;
Wide range of worktop sizes and configurations;
The perfect choice for smaller offices;

Worktop - 30 mm thick, veneer/HPL;
Options with extra charge: mediabox M06 - 2x230V+USB charger, colour: black; mediabox M06H - 2x230V+HDMI+USB, colour: black; top access M10 - colour: FENIX - black matte, MDF; cable way - the width of the opening is proportional to the width of the worktop;
Leg - wood, profile 80x40 mm;
Frame - anodised aluminium, colour: black; spacer 30 mm between top and frame;
Option with extra charge - managerial cabinet: top - 19 mm thick, veneer; body - 19 mm thick, veneer; front - Push-to-Open, 19 mm thick, veneer

Aluminum and materials for the top are acquired from recycled post-consumer goods.
Aluminum beams and no PCV used increase the recyclability of the Viga furniture.
Thanks to over 1 mm thick natural veneer finish, Viga's worktops can be easily sanded down and renovated.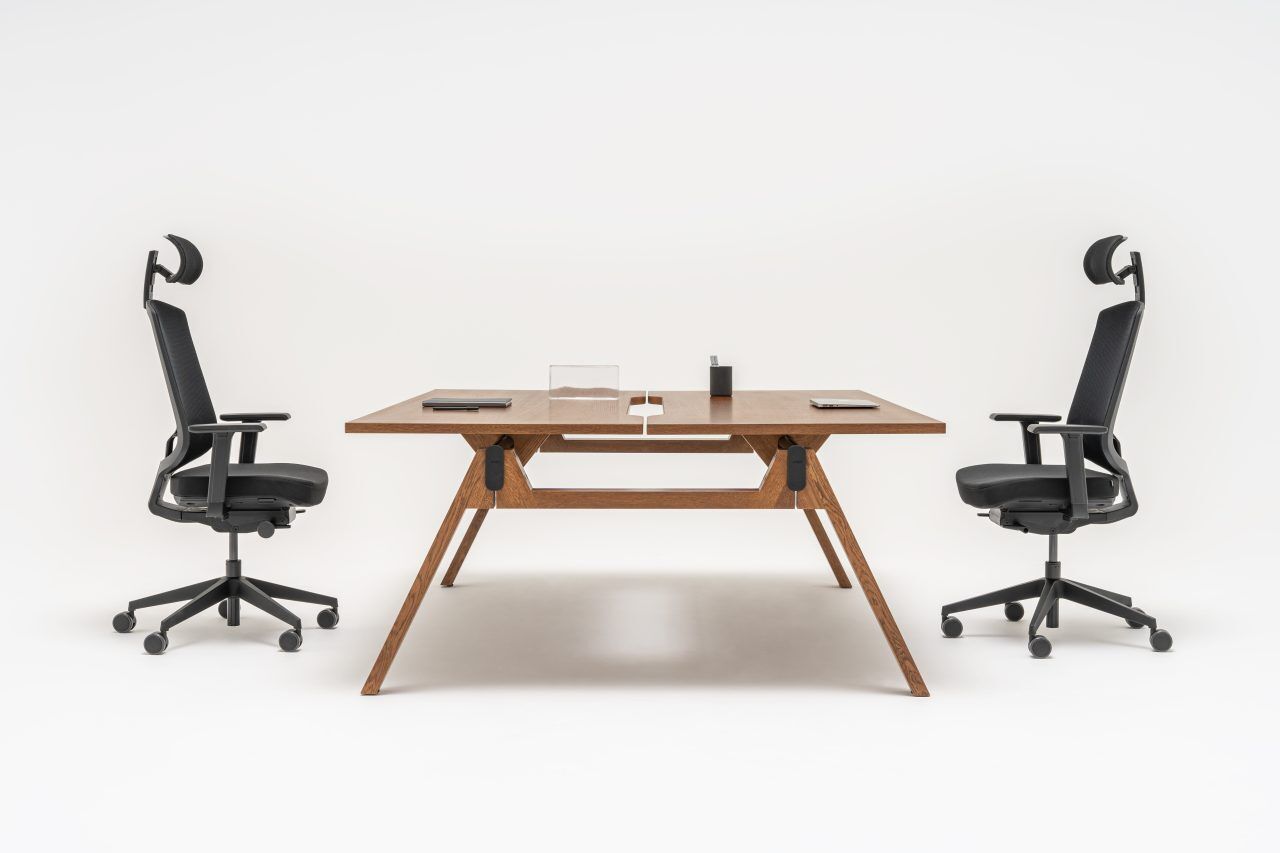 The Viga bench desks provide us with a wide range of sizes and options for those offices short in space that don't want to resign on style and comfort.
Based always on its signature aluminium beam, these benches can evolve from their basic form by adding many different elements: side cabinets and pedestals, modesty panels, acoustic panels or mediaboxes are only some of them.
Legs and worktop are available in three shades of oak plus the always elegant anti-fingerprint black Fenix laminate. High ergonomic standards and a pleasant workstation meet in the Viga benches: take teamwork to a whole new level!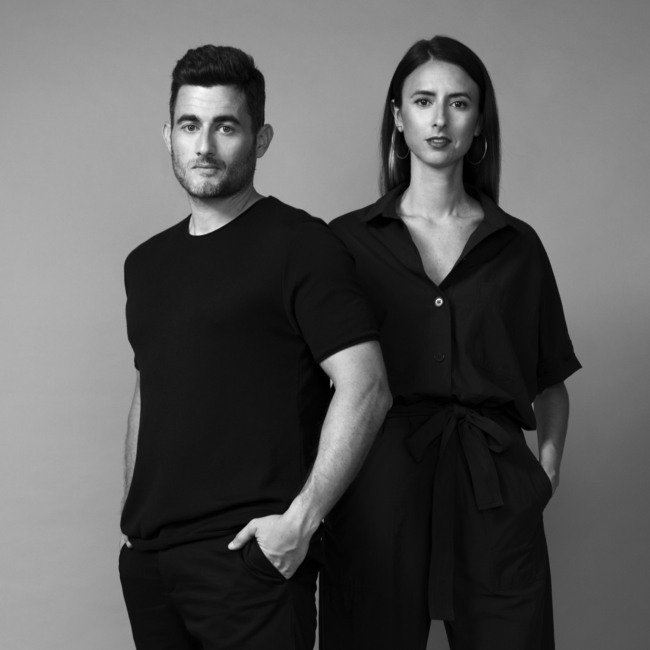 Yonoh Studio
Moved by sensations and intuition, Yonoh stays aways from trends in order to stay true to its own voice: the one that keeps creative independence and honesty as its core values.
Learn more
Viga Collection
Let Viga support the weight of the future workspace.
Meet the family