VIGA M - high table - V1619M
Colour of mediabox / grommet
Delivery time&nbsp

2-3

weeks.
Product made to customer's order.
Tables Common zone Products Home Office Hotels & Restaurants Tables Tables Tables Viga Viga EUR High tables Executive tables Extendable tables
---
Product details
Compliant with standards: PN-EN 527-2:2017-02, PN-EN 14073-2:2006;
Several oak finishes to choose from;
Optional black Fenix anti-fingerprint laminate;
900 mm or 1100 mm height to fulfil any need;
High adaptability: suitable for lounge areas, kitchens or canteens;
Upgradable with Mediaboxes;
Sturdy legs which guarantee years of intensive use;

Worktop - Viga: 30 mm thick, veneer/HPL, Viga M: MFC 18 mm, ABS edge;
Leg - Viga: wood, profile 80x40 mm, Viga M: veneer, profile 80x40 mm;
Leveling - 5 mm range;
Options with extra charge: mediabox M06 - 2x230V+USB charger, colour: black; mediabox M06H - 2x230V+HDMI+USB, colour: black; top access M10 - colour: FENIX - black matte, MDF; top access M05; mediabox M04H - 2xRJ45 (class E, cat. 6); + 1 x USB + 1 x HDMI + 4 x 230V; mediabox M04 - 2xRJ45 (class E, cat. 6); + 1 x USB + 4 x 230V

MFC: 89%
HPL: 3%
Steel: 4%
Plastic: 1%
Cardboard: 3%

*average values for a representative of the group.

Recyclable: 10%
Downcyclable: 90%

*average values for a representative of the group.

Environmental Product Declaration Type III ITB No. 354/2022
FSC/PEFC

Aluminum and materials for the top are acquired from recycled post-consumer goods.
Aluminum beams and no PCV used increase the recyclability of the Viga furniture.
Thanks to over 1 mm thick natural veneer finish, Viga's worktops can be easily sanded down and renovated.
---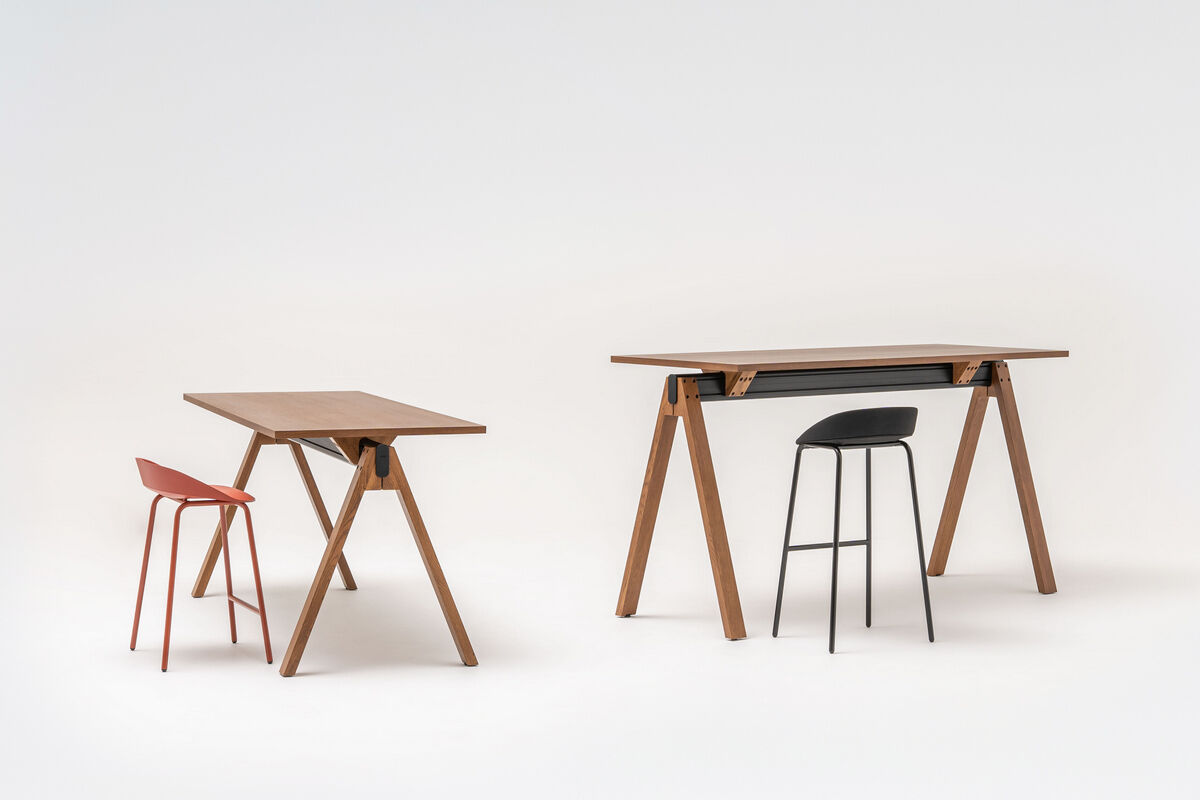 Although we can agree work is the main goal at the office, equally important is the chill-out time. It is for these moments when Viga high tables are the most useful: teamed with high stools, they will make the best of any lounge zone; sitting at them with a coffee, they offer a great meeting point for a casual chat with guests or co-workers.
Available in two heights, and including all the usual accessories of the Viga family, they are a perfect fit for kitchen or canteens, too.
Our high tables feature three different oak finishes plus an optional Fenix anti-fingerprint laminate while keeping its characteristic style: a perfect blend of the Mediterranean vibes with the high-end aluminium beam.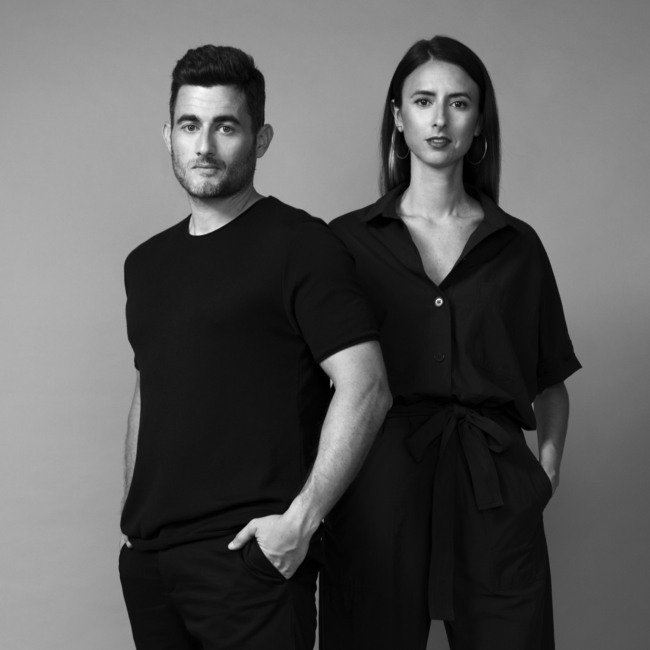 Yonoh Studio
Moved by sensations and intuition, Yonoh stays aways from trends in order to stay true to its own voice: the one that keeps creative independence and honesty as its core values.
Learn more
Viga Collection
Let Viga support the weight of the future workspace.
Meet the family