VIGA - deks with electric height adjustment - V01R
Save configuration
We'll save your created configuration so that you can return to it, edit it or place the order.
The configuration has been sent to your email address
You can copy the below link to your configuration and share it with your friends
Viga
desk height adjustment
Colour of the top
Black oak veneer
Colour of mediabox / grommet
Delivery time&nbsp

2-3

weeks.
Product made to customer's order.
Desks Executive desk Home office Products Home Office Home Office Home Office Desks Viga Viga EUR
---
Product details
Compliant with standards: PN-EN 527-2:2017-02, PN-EN 14073-2:2006;
Electrical height adjustment in the range of 760 – 1270 mm;
Wide range of worktop sizes;
Available materials: oak veneer, Fenix HPL;
Practical add-ons: modesty panel, cable tray, media boxes;
Innovative design, a balance of technology and tradition;
Designed for modern office spaces, executive offices and conference rooms

Worktop - 30 mm thick, veneer/HPL;
Leg - veneer, profile 80x40 mm;
Frame with electrical height - adjustment - metal, colour: black; max. load 100 kg - with the pressure distributed evenly on the worktop, with manual height adjustment 760 - 1270 mm;
Mechanism casing - MDF, colour: black;
Control panel - up and down keypad with memory; the ability to change the sensitivity of the anti-collision system within 3 levels: Low, Medium, High;
Frame technical specification: height adjustment - 40 mm/sec Super Soft Start-Stop, drive - 2 synchronised motors with microprocessor, work control sensor, ISP - Intelligent System Protection, standards - EN 527-2, EU Directives - 206/95EC, UI508 1999, UL 1004 R7 06, WE DC 2004/108WE, power supply - 230V, 300W, power consumption on Standby - 0.3W;
Horizontal cable tray - powder coated;
Vertical cable organiser - plastic, colour: black; fixed to the worktop and cable tray

Aluminum and materials for the top are acquired from recycled post-consumer goods.
Aluminum beams and no PCV used increase the recyclability of the Viga furniture.
Thanks to over 1 mm thick natural veneer finish, Viga's worktops can be easily sanded down and renovated.

See more

Materials: cardboard

Recyclability: 100%
---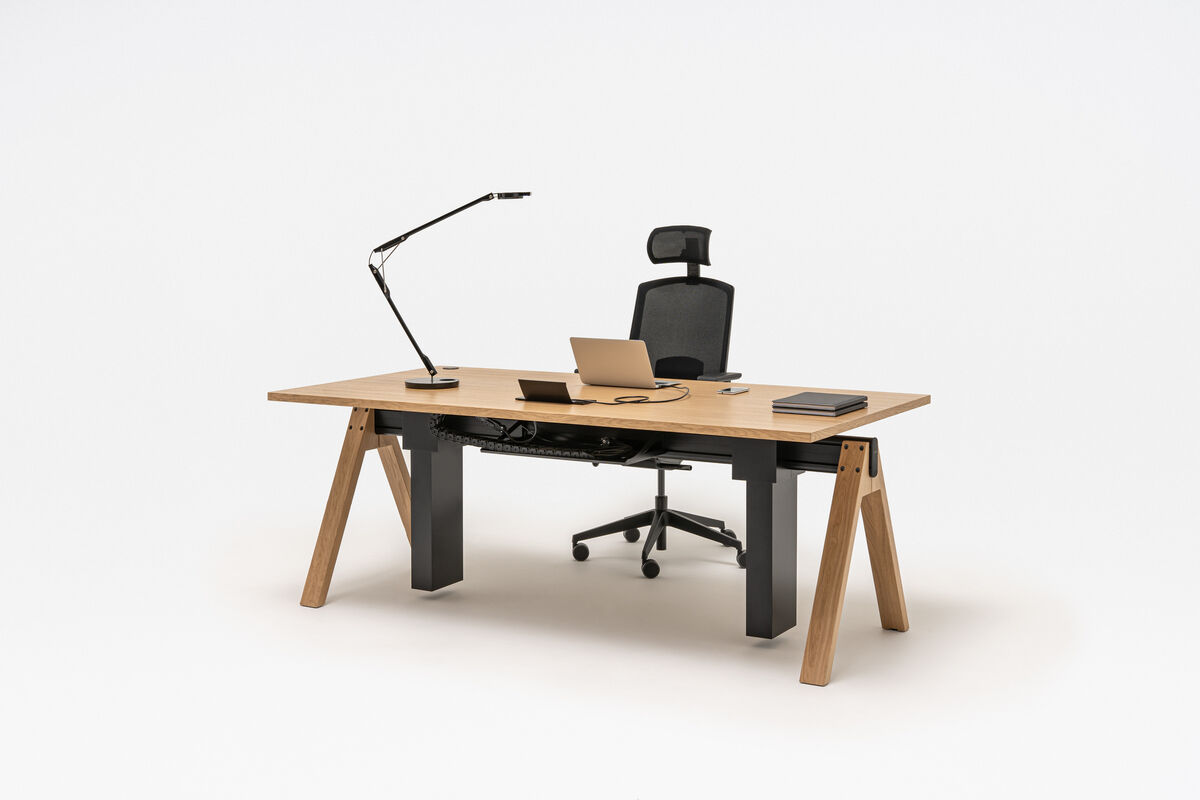 Viga executive desk with height adjustment is the answer to the functional needs of modern executive offices and office spaces and their users. The possibility to adjust the worktop makes it possible to work in sit-stand mode, thus avoiding the negative impact of hours of sitting on one's health. At the same time, the characteristic form of the whole Viga collection has been kept, with its support on triangular legs and an aluminum beam. The height adjustment mechanism is available with various models of desks, both straight single desks and ones with integrated storage, allowing the users to match the furniture to their needs.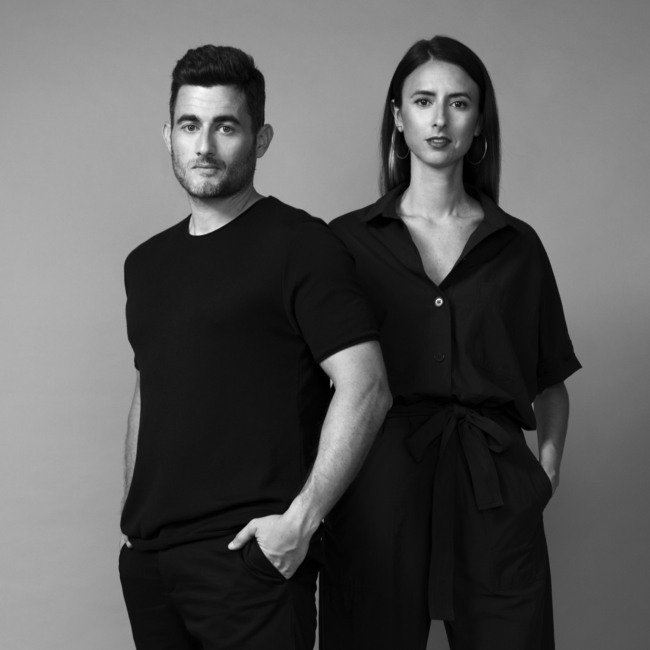 Yonoh Studio
Moved by sensations and intuition, Yonoh stays aways from trends in order to stay true to its own voice: the one that keeps creative independence and honesty as its core values.
Learn more