Baltic Basic with wooden base
Created to serve generations, the Baltic chair is a genuinely timeless piece of furniture. The ever-fashionable shell form sitting atop a solid wooden four-legged base makes a wonderful blend of practicality and aesthetics. By implementing easy to maintain materials, the Baltic chair is a long-lasting add-on for both homes and restaurants.
Configurator
CLOSE
W:403mm D:464mm H:754mm
Product details
BL1P14

Lenght:
403mm
Height:
754mm
Depth:
464mm

the shell chair form wraps around the user, ensuring a comfortable seating position for hours,
the seat made of polypropylene guarantees robustness and longevity,
a solid base provides stability during use,
the Baltic chair is made of highly recyclable materials,
integrated armrests enhancing the comfort of use,
traditional wooden base made of beechwood suitable for numerous dining purposes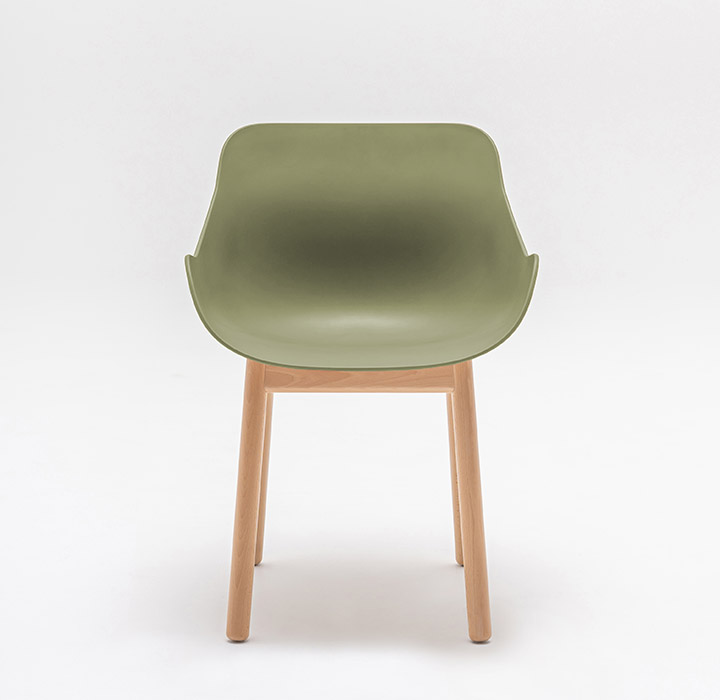 Multigenerational value
Solid structure and everlasting design will remain trendy and practical throughout decades.
Together at the table
Perfect for dining rooms, office canteens, and restaurants.
Exceptional stability
The wooden four-legged base prevents the chair from wobbling, ensuring a stable sitting position at all times.
The Baltic collection
Shell chairs defining the new realm of comfort.
Meet the family
The Baltic collection
Shell chairs defining the new realm of comfort.
Meet the family
Designer
Krystian Kowalski
As a hands-on designer my work process combines a full-scale models and prototypes with technology research and advance cad modelling. This methodical approach is focused on revealing the essence of each design. I believe experiencing the product is the only way to develop valuable furniture. Fundamentally I look at design as an exercise in creating value.