VIGA M - standard desk - V16M
Save configuration
We'll save your created configuration so that you can return to it, edit it or place the order.
The configuration has been sent to your email address
You can copy the below link to your configuration and share it with your friends
Colour of mediabox / grommet
Delivery time&nbsp

2-3

weeks.
Product made to customer's order.
//= view($viewSubDir . 'configurator/symbols-group', ['group' => $accessory['Accessories'], 'domainUrl' => $domainUrl, 'devMode' => $devMode, 'firstCat' => true, 'isSymbol' => false, 'isAccessory' => true, 'showMetaFillableFields' => $showMetaFillableFields,'isMultiple'=>$isMultiple, 'baseSymbol' => $baseSymbol, 'lang' => $lang])->render() ?>
Desks Desk systems Home office Products Home Office Desks Home Office Home Office Desks Viga Viga EUR One-station desks
---
Product details
Compliant with standards: PN-EN 527-2:2017-02, PN-EN 14073-2:2006;
Available finishes: oak veneer, melamine;
Optional black Fenix anti-fingerprint laminate;
Different Mediaboxes to fulfill every user's need;
Complementary side cabinet available;
Wide range of worktop sizes and configurations;
Innovative design: a perfect blend of technology and tradition.

Worktop - Viga: 30 mm thick, veneer/HPL, Viga M: MFC 18 mm, ABS edge;
Edges can be attached using laser technology or PUR glue - please contact Customer Service if tender or project guidelines require laser edging;
Leg - wood, profile 80x40 mm;
Frame - anodised aluminium, colour: black; spacer 30 mm between top and frame;
Modesty panel - Viga: 13 mm thick, veneer; handle - powder coated steel, colour: black, Viga M: MFC 12 mm; handle - powder-coated steel, colour: black;
Options with extra charge: mediabox M06 - 2x230V+USB charger, colour: black; mediabox M06H - 2x230V+HDMI+USB, colour: black; top access M10 - colour: FENIX - black matte, MDF; top access M05; mediabox M04H - 2xRJ45 (class E, cat. 6); + 1 x USB + 1 x HDMI + 4 x 230V; mediabox M04 - 2xRJ45 (class E, cat. 6); + 1 x USB + 4 x 230V

MFC: 89%
HPL: 3%
Steel: 4%
Plastic: 1%
Cardboard: 3%

*average values for a representative of the group.

Recyclable: 10%
Downcyclable: 90%

*average values for a representative of the group.

Environmental Product Declaration Type III ITB No. 354/2022
FSC/PEFC

Aluminum and materials for the top are acquired from recycled post-consumer goods.
Aluminum beams and no PCV used increase the recyclability of the Viga furniture.
Thanks to over 1 mm thick natural veneer finish, Viga's worktops can be easily sanded down and renovated.

Materials: cardboard

Recyclability: 100%
---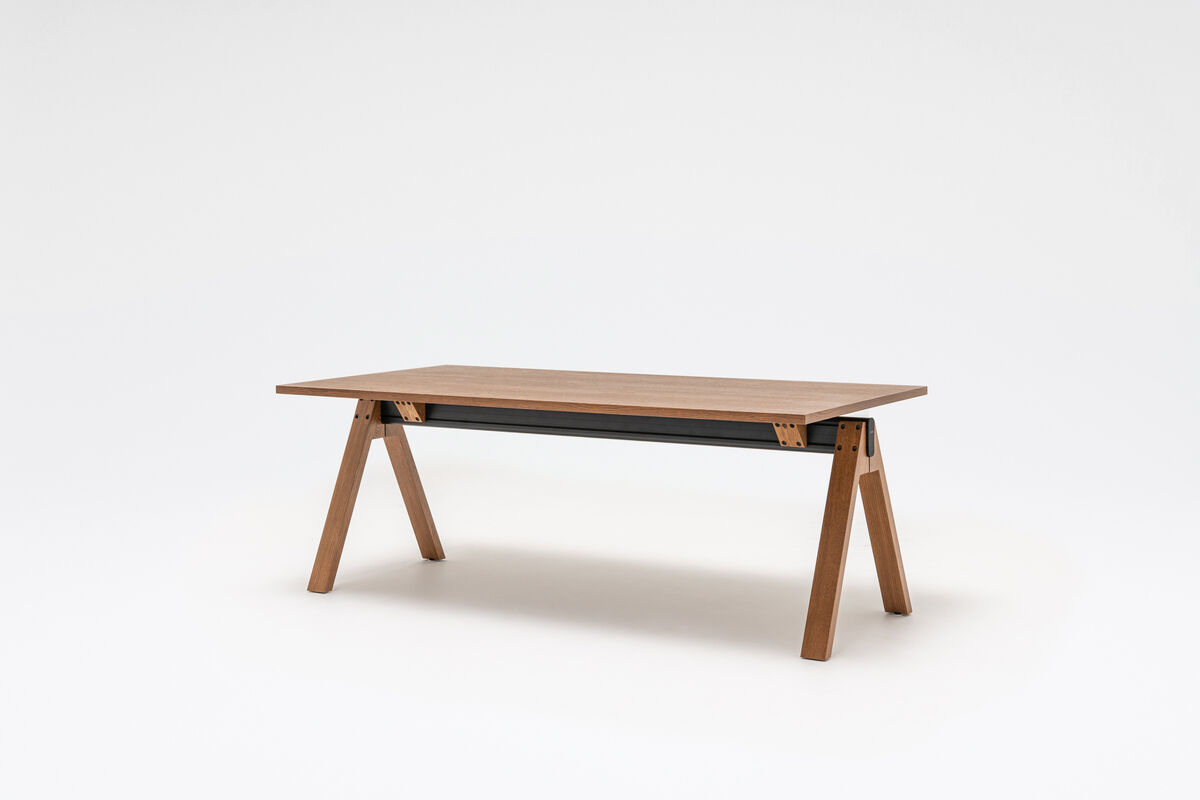 At Viga operative range desks the raw, industrial lines of the aluminium core and the warm and friendly wood used on the worktop or the legs blend in great harmony.
Displaying a great customizability, Viga provides unlimited options for a professional workspace, either at home or at the office. Modesty panel, cable tray, Mediabox, grommets or a side cabinet are some of the accessories offered to maximise the user experience.
Its elegant range of colours featuring, among others, the anti-fingerprint black Fenix laminate, will ensure the desks fit in any interior always keeping its personality. Let the Mediterranean warmth fill your rooms!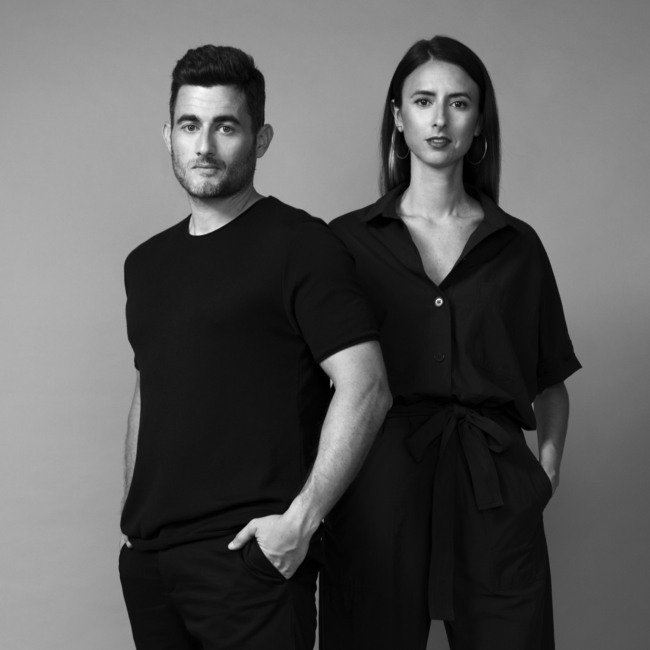 Yonoh Studio
Moved by sensations and intuition, Yonoh stays aways from trends in order to stay true to its own voice: the one that keeps creative independence and honesty as its core values.
Learn more
Viga Collection
Let Viga support the weight of the future workspace.
Meet the family